High Speed Cable Wire Single Twist Stranding Twisting Bunching Machine
Heavy duty high speed single stranding machine suitable for bobbin DM1600-DM2500

SINO STAR New type heavy duty high speed single twisting machine for stranding wire and cable suitable for bobbin from DM1600mm to DM2500mm
We have been producing NEW TYPE high speed single twisting machine since 2006 and have exported many sets of this kind of machines to our overseas customers from Italy, Spain, Morroco, Romania, Slovakia, Chile, Ecuador, Bolivia, Brazil, Japan, Vietnam, Thailand, Russia, Uzbekistan and Iraq etc. We have been dedicated into making cable machine for over 3 decades; I am pretty sure that we can offer you the best solution for the cable production line with the most competitive price and excellent service.
1.Application:
This production line is
is applicable to strand/twist dynamic cables, rubber sheathed cable, control cable, charging pile cable and bare conductor. Such as YJV, YJLV, YC, VV, charging pile cables etc medium and low voltage cables. Meanwhile it also can finish filling and taping at the same time.
2. Main characteristics:
*High strength structure design, suitable to the production requirements of large-section cables and bare conductor cable.
*High efficiency: it is several times of traditional cabling machine/cage stranding machine/rigid frame stranding machine.
*High synchronization precision, easy operation and saving labor
*Suitable to various payoff, such as active payoff, passive payoff and back twist payoff etc.
3. Main technical parameters of our main models
| | | | | |
| --- | --- | --- | --- | --- |
| Model | SS-HST 1600 | SS-HST 1800 | SS-HST 2000 | SS-HST 2500 |
| Take-up bobbin | Max. 1600mm | Max. 1800mm | Max. 2000mm | Max. 2500mm |
| Designed rotary speed | 300RPM | 250RPM | 250RPM | 250RPM |
| Pitch range | 100-600mm | 100-700mm | 100-700mm | 100-800mm |
| Stranded diameter | Max. 40mm | Max. 45mm | Max. 50mm | Max. 60mm |
| Stranded conductor area | Max. 240mm2 | Max. 300mm2 | Max. 400mm2 | Max. 500mm2 |
| Pay-off wire diameter | 5-12mm or less than 35mm2 | 5-15mm or less than 50mm2 | 5-17mm or less than 70mm2 | 5-20mm or less than 95mm2 |
| Stranded motor power | AC75KW | AC90KW | AC125KW | AC150KW |
| Coiling motor power | AC75KW | AC90KW | AC90KW | AC90KW |
| Traversing motor power | AC3.7KW | AC3.7KW | AC3.7KW | AC5.5KW |
4. Composition of the new type single stranding machine line
1. Meter-counting stand -------------------------------- 1 Unit
2. Eyelet assembly stand---------------------------------1 Unit
3. Central tapping unit-------------------------------------1 Unit
4. DM1600-2500 mm single stranding machine ---1 Unit
5. PLC electrical control system-----------------------1 Unit
6. Motoried payoff---------------------------------------8 Units (depending on customer's specific requirements.)
5. Electric control cabinet introduction
1.This equipment is controlled by PLC + touch screen so as to achieve the goal of high integration, high automation and man-machine exchange.
2. The pitch can be set stepless within the pitch range.
3. Stranding direction and taping direction can be chosen arbitrarily.
4. Taping can be inch-moving and interlock-moving. When the switch is in OFF state namely inch-moving, it can start and set speed independently. When the switch is in ON state namely interlock-moving, at this time single twisting machine and taping unit will start automatically.
5. Alarm function: when the equipment fails, it will automatically jump out the fault point under the screen, there are 2 kinds of alarm:
A: Rolling alarm: mobile alarm under the screen.
B: Historical alarm: this alarm can be saved when it occurs and can be viewed when repairing.
6. This equipment is equipped with many protections such as door limit, bobbin in place detection, platform lifting position detection, disconnection detection and so on one complete set of protection detection device to ensure that the machine can work steadily and normally.
7. This equipment has the function of length predicting and decelerating. When the actual length reaches the pre-set length, the machine will slow down to stop automatically.
8. Meter correction: it can make the meters more accurate after being stranded.
9. Clamping wire function: automatically clamping wire after the machine stops for avoiding the influence of pay-off tension when replacing bobbins that makes the wire backward, in this case it can guarantee the taping effect and pitch.
10. When the taping unit is magnetic powder tension, it can track the taping tension linearly.
11. Power system: 3 phase 5 line system, 380V
(
±10%
)
50HZ
The photos of NEW TYPE single twisting machine with built-in capsta are listed out below for your reference.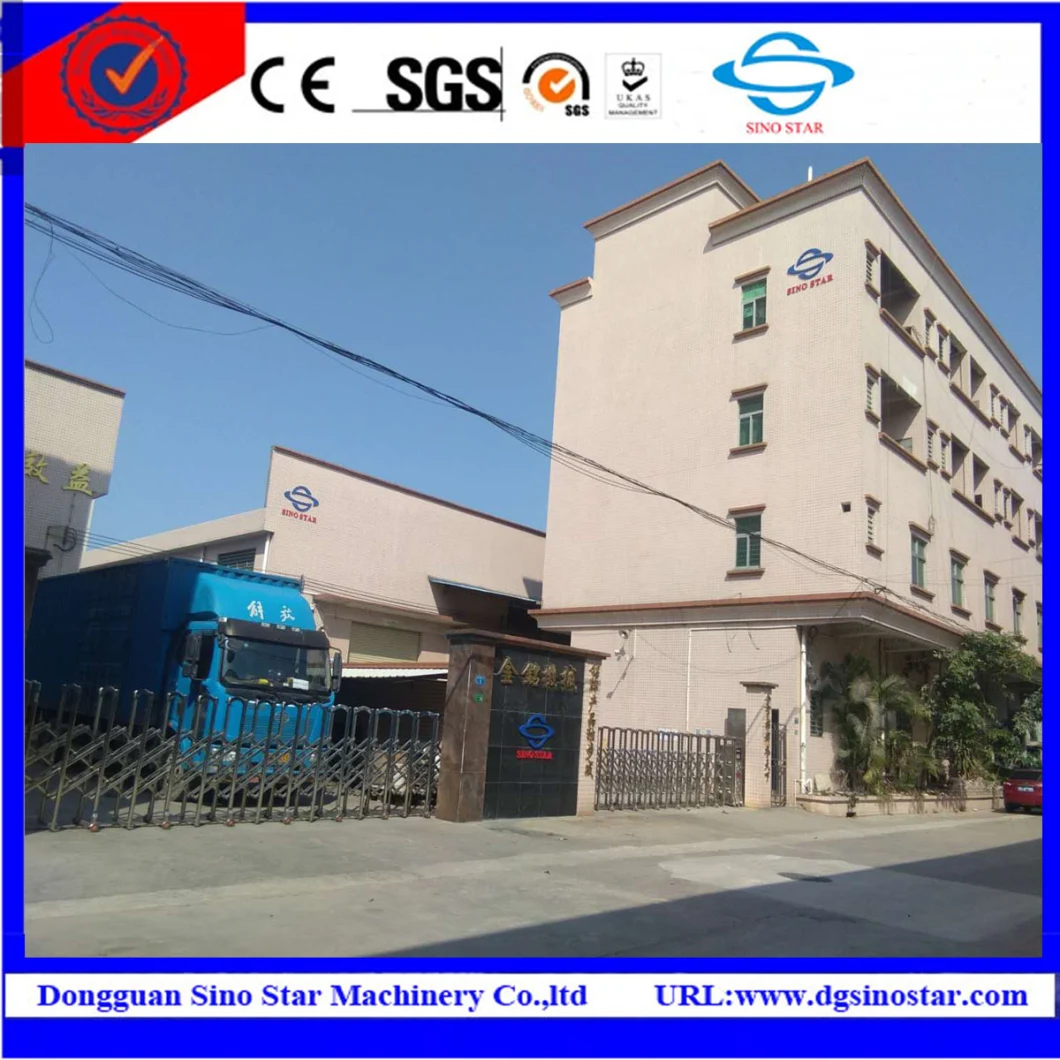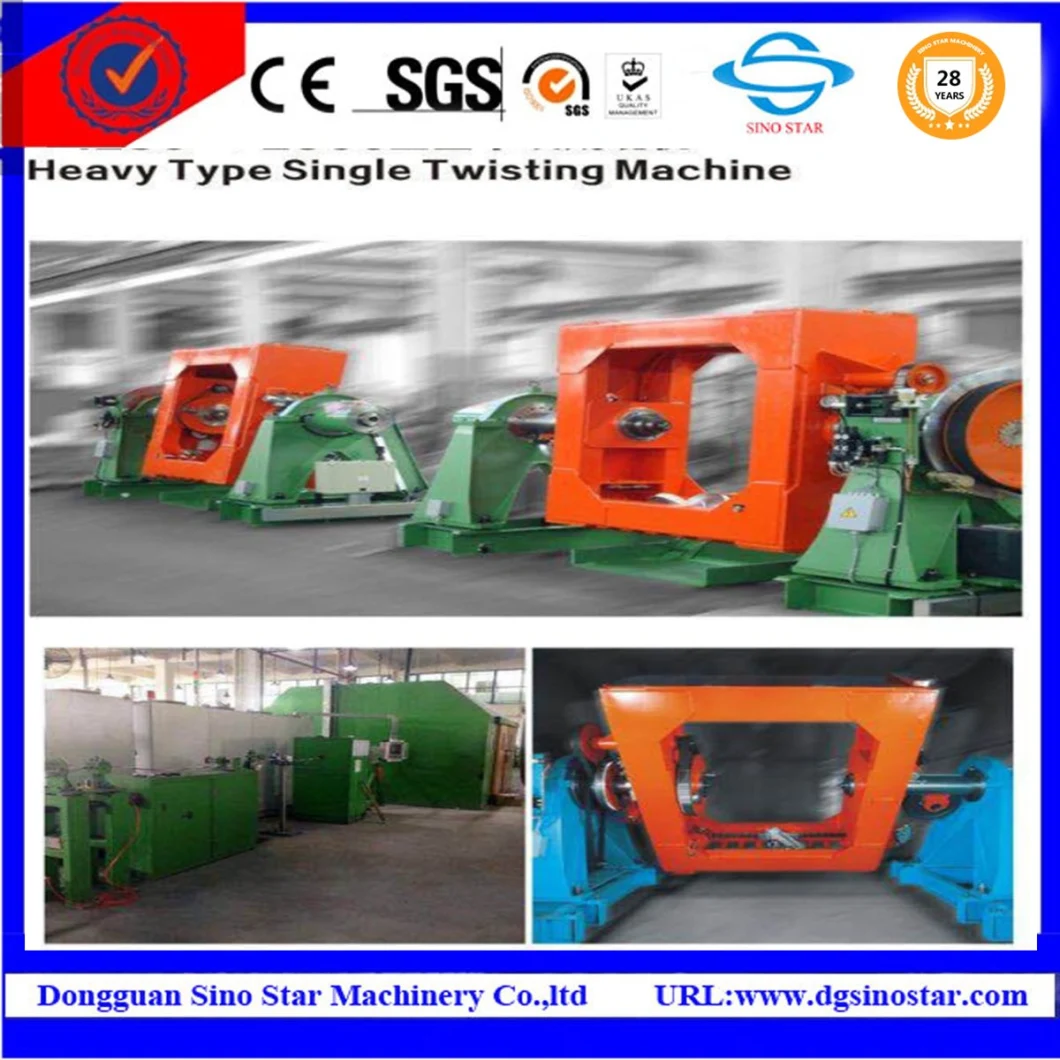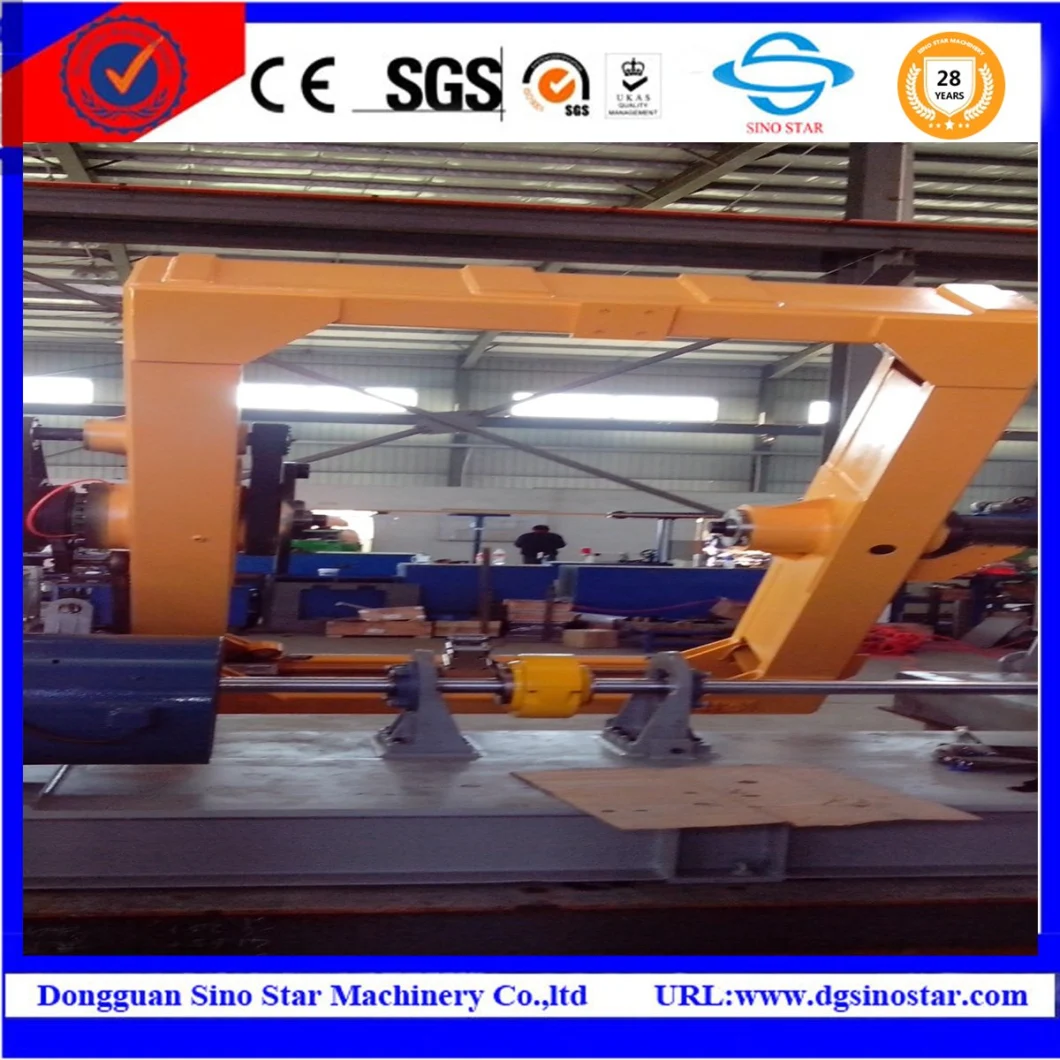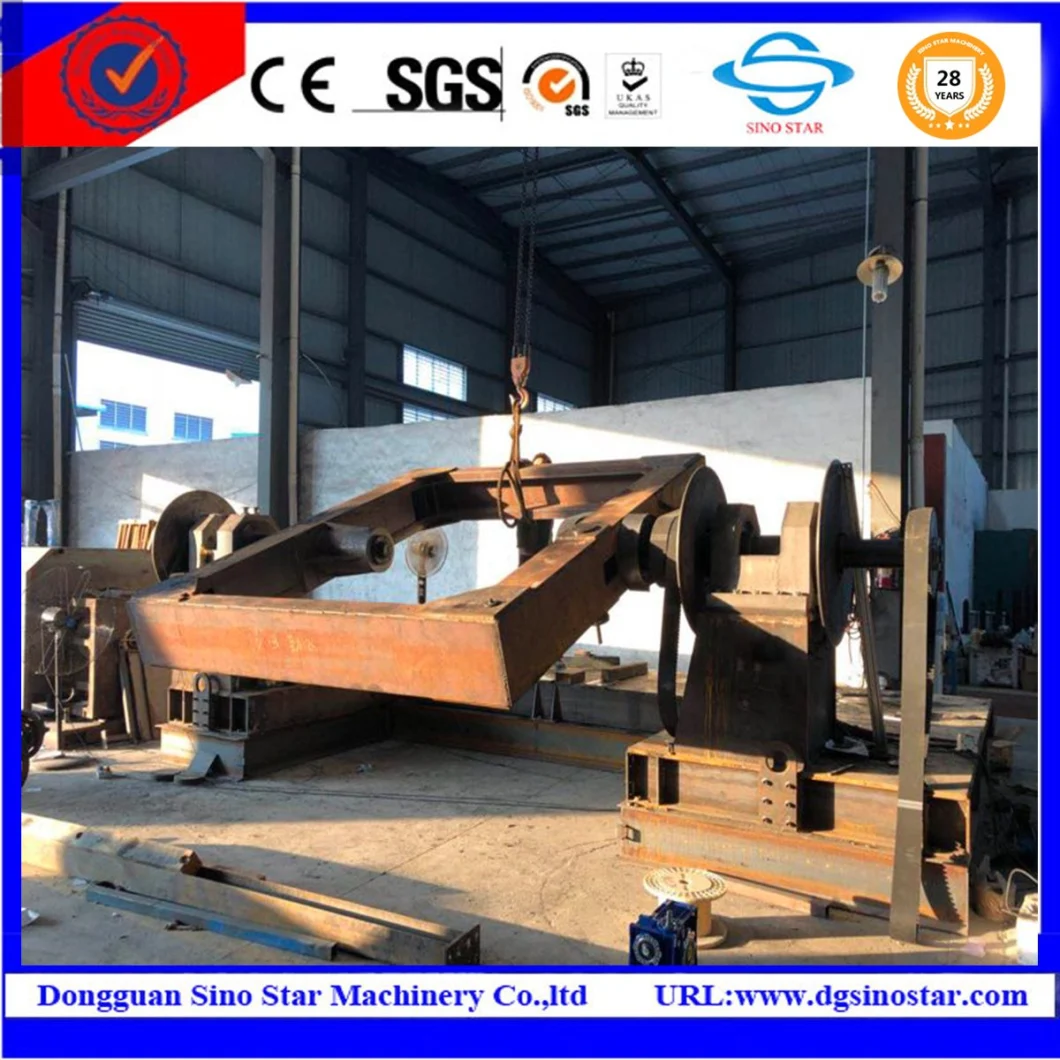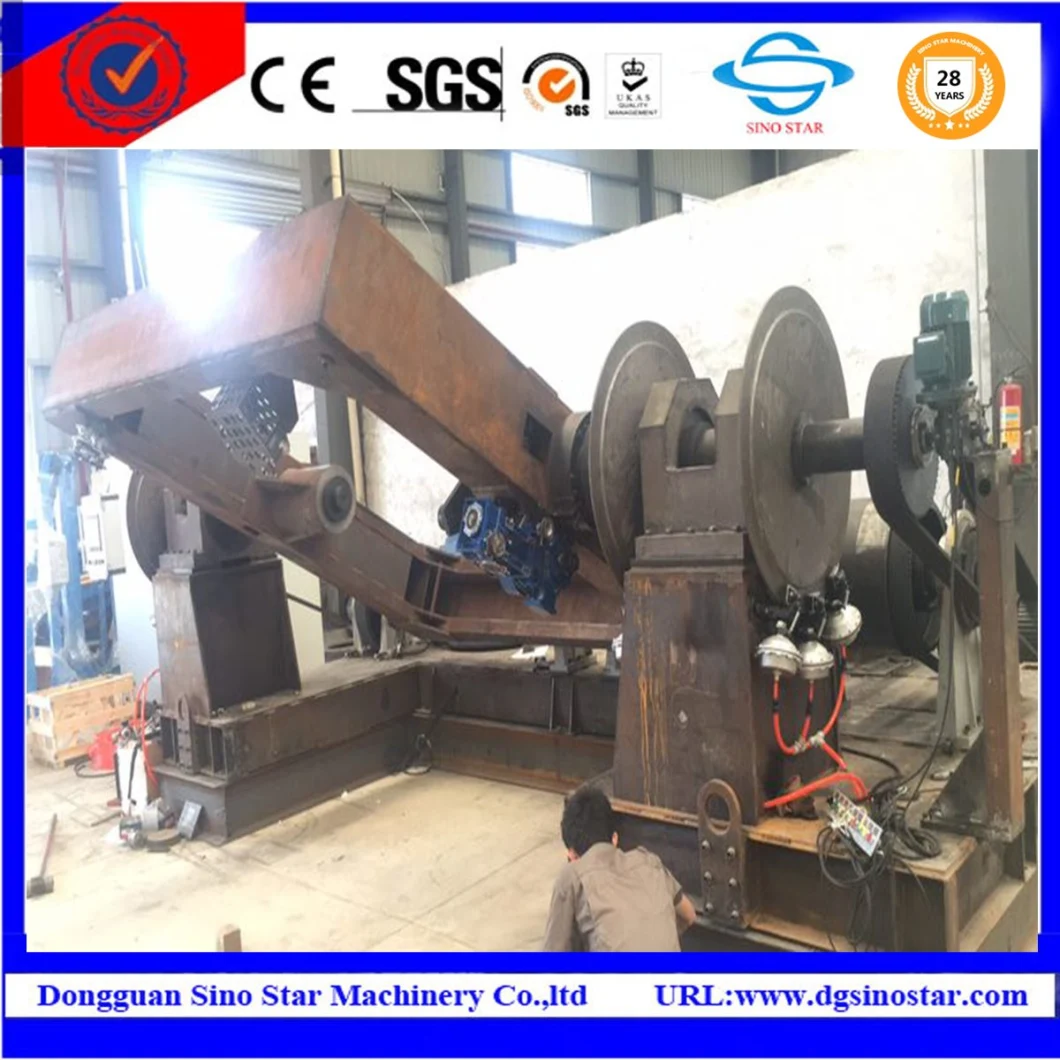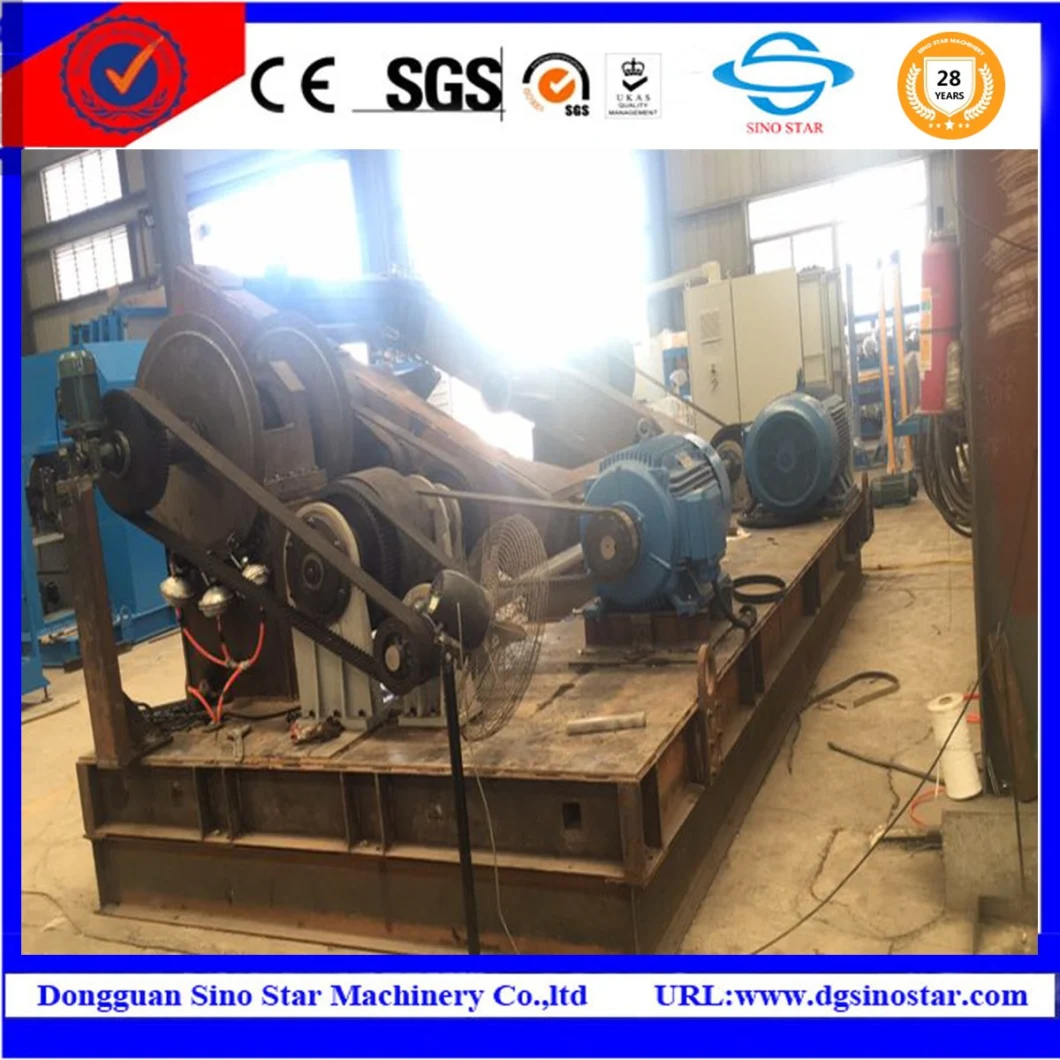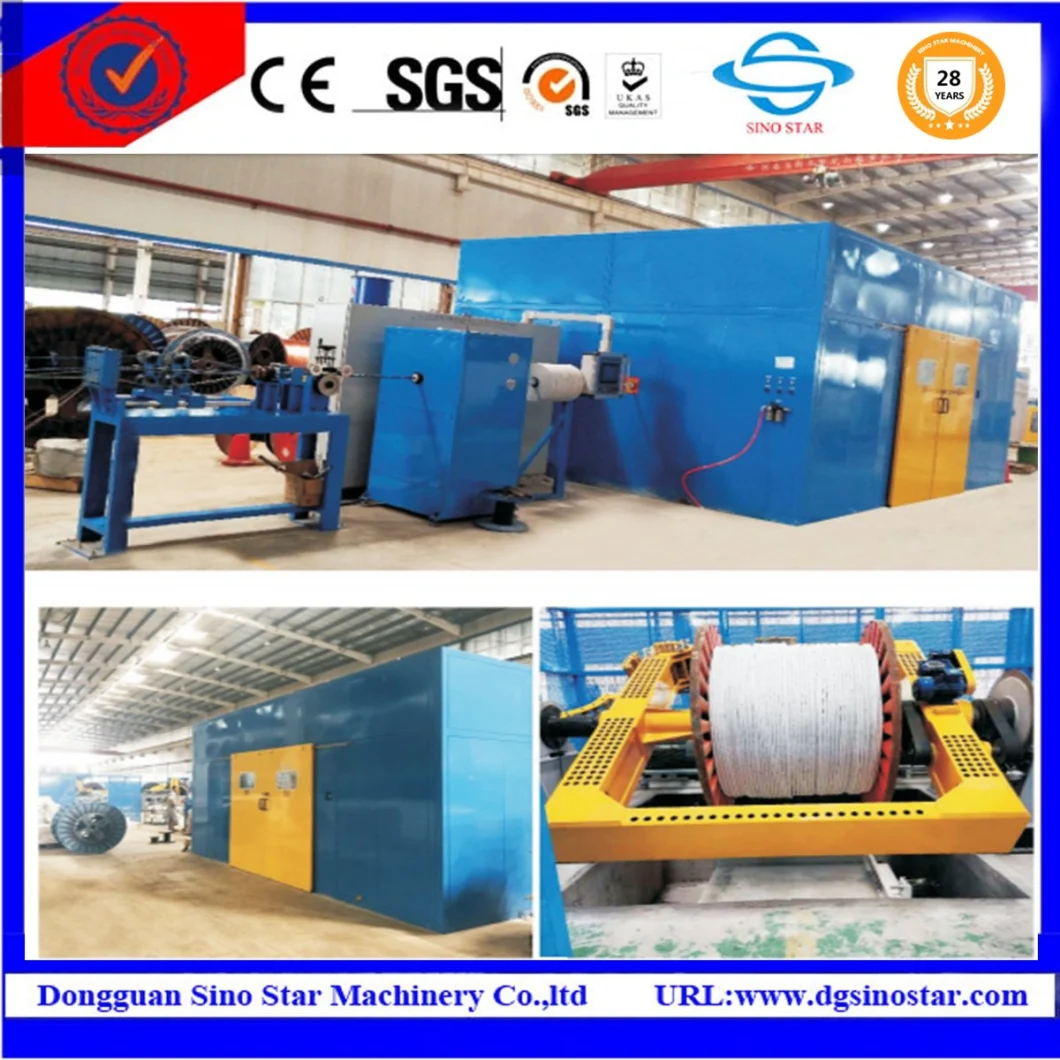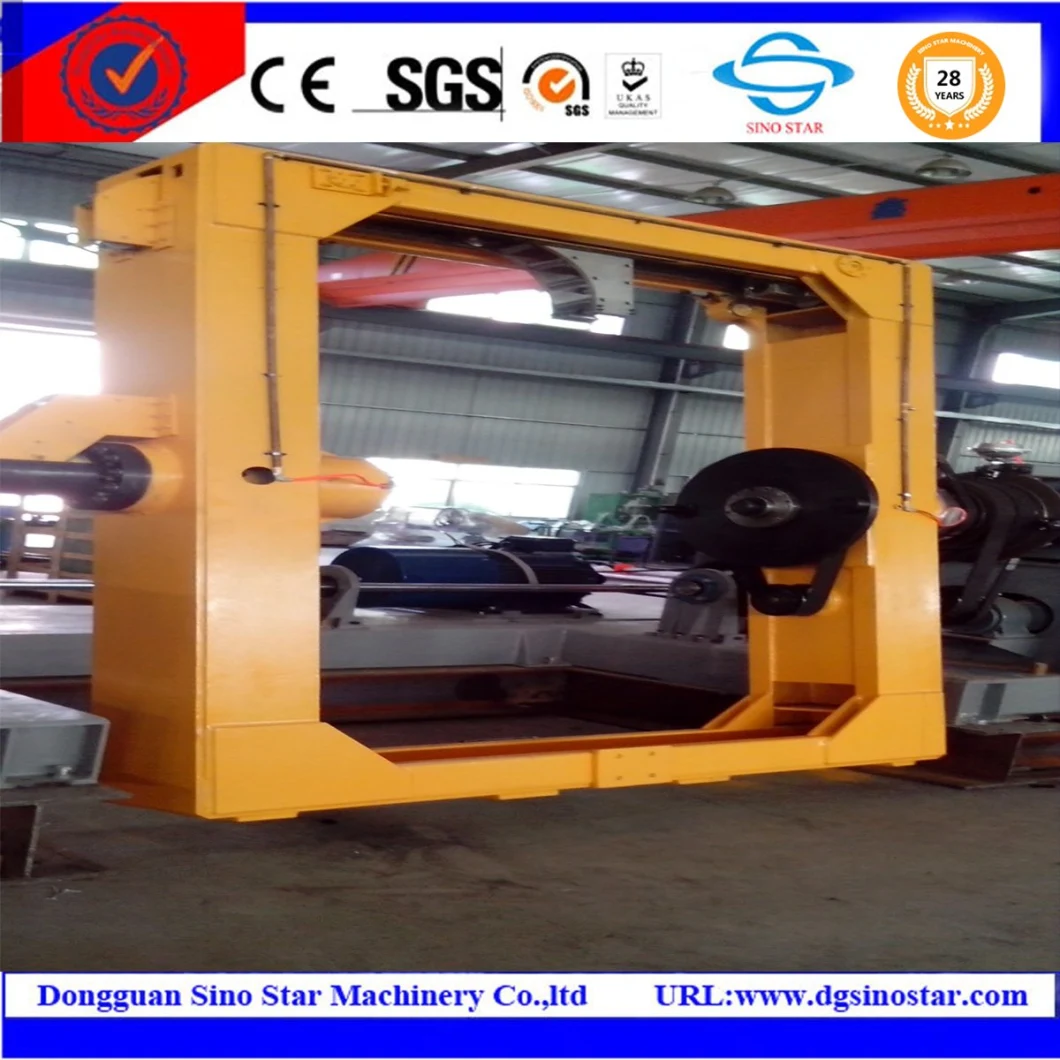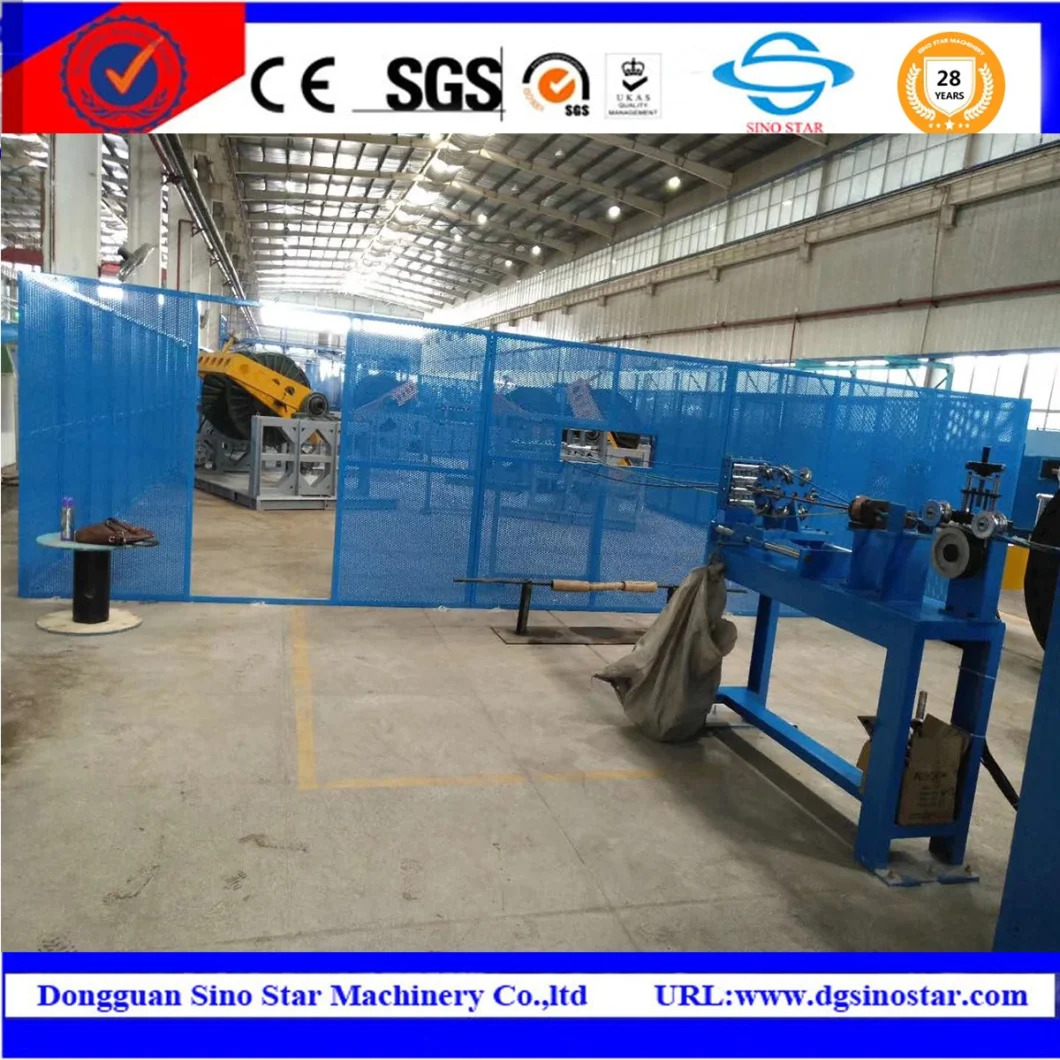 PACKAGE AND SHIPPING:
Nomally we use wooden cases or PFfilm to pack our machines as required to guarantee that our machines won't been damaged in the course of long-disance sea transportation.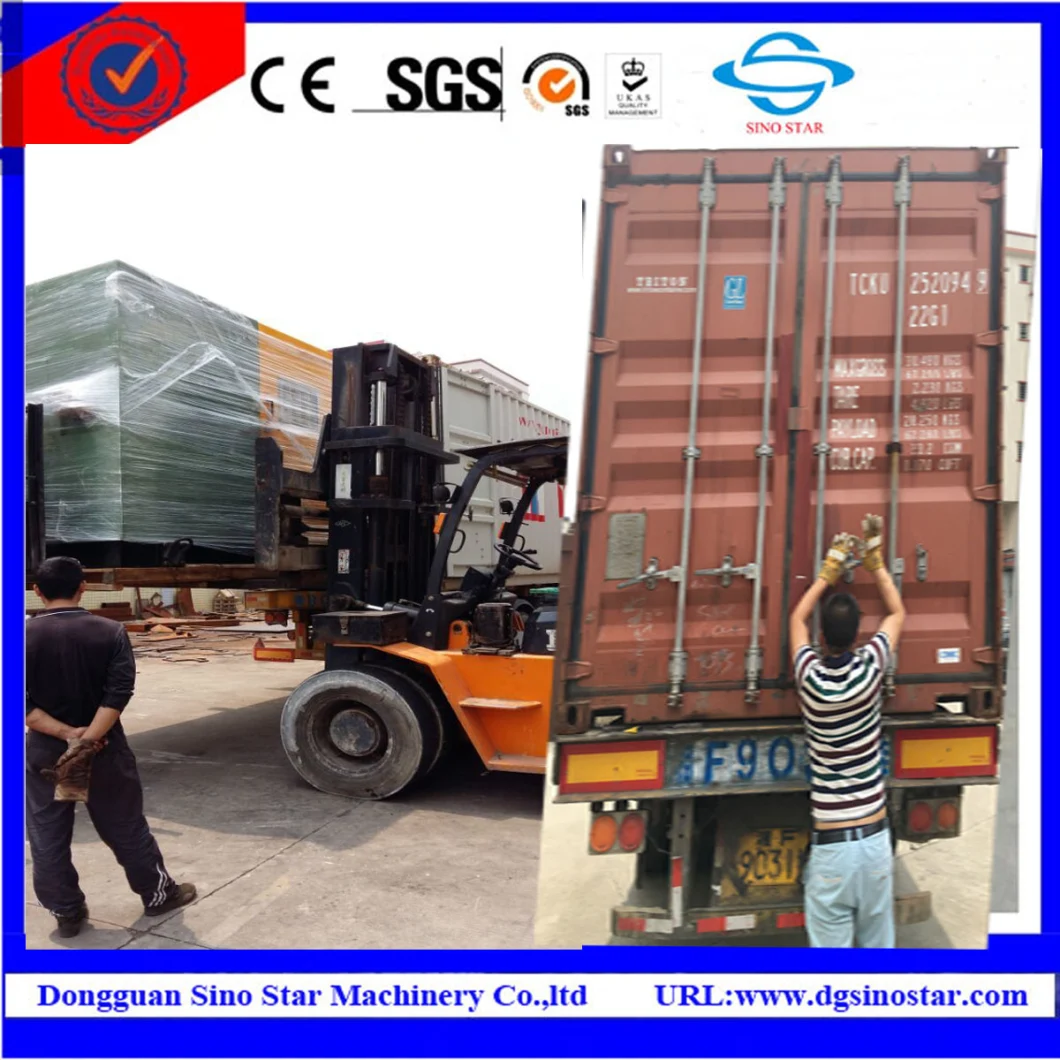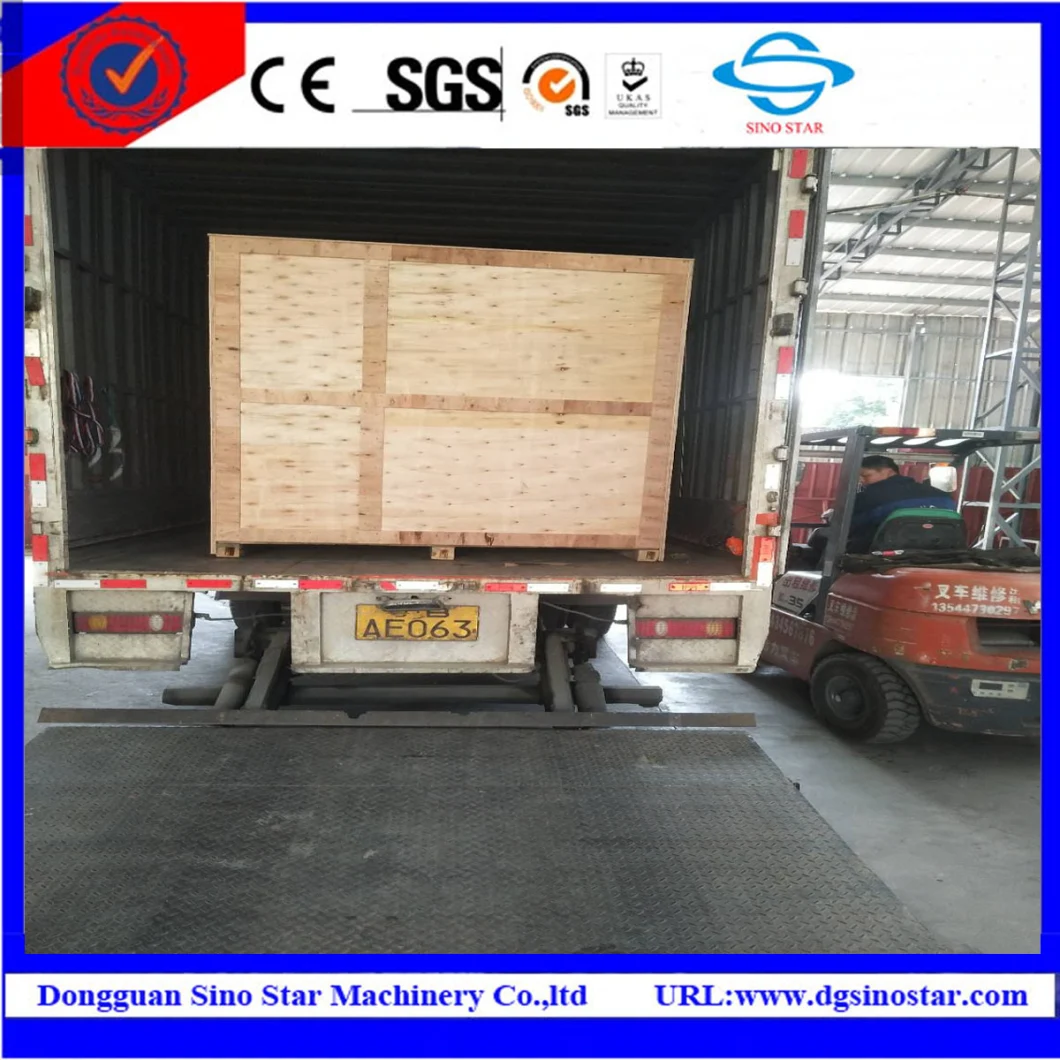 Our Service

Pre-sales service including:
- Analyse customer's inquiry and reply to customer within 12 hours after receiving the inquiry from customer.
- Communicate with customer and help customer to choose the well-suitable machines for customer.
- Sending drawings to customer for confirmation to make all is clear before placing order with us.
- Prepare the final proposal for customers
- Invite customer to visit our factory or we can visit our customer's factory to held a face-to-face meeting if possible

After-Sales Service

- Training customer's workers how to install, operate and maintain our machines
- Engineers available to provide overseas maintenance service for all our machines working abroad.

Customers Q&A:

A1: Are you the manufacturer or trading company ?
Q1: We are the factory with 3 big workshops covering 6000 s.q.m; Warmly welcome you to visit our factory and conduct our work.

A2: What's your factory's advantage over other manufacturers in the same industry ?
Q2 - High output capacity will guarantee your high-efficient production
- We are very good at engineering; In order to make our machine have a very excellent performance; we are rigorously attaching importance to each detail in the course of manufacturing in a bid to improve our machines continuously.
- We only mount electrical components under famous brands like Siemens,Yaskawa, Scheinder
and Omron on our machines to guarantee the quality of our machines.
- Our engineers and workers can work abroad; if you need us to assist you installing and testing
the machines or training your staff how to operate and maintain our machines; we can send our team to your factory when our machines arrive at your factory.
- Guarantee period: We can guarantee two years for all our machines
- After-sales service: We promise to provide permanent technical support and after-sales service with our customers.
A3: Why do we trust your company ?
Q3: We have been engaging into cable machinery industry for over 30 years and have agent in Europe since 2007. Up to now we have exported our machines to many countries.

A4: Where is your factory ? How can we visit you ?
Q4: Our factory is located in Dongguan, Guangdong Province, China, very close to Shenzhen and Guangzhou. You can pick you up at Humen railway station (you can take high-speed train from Guangzhou South Railway sation or Shenzhen North station, it takes you only 10 minutes by high speed train to reach Humen Railway station)
We are sincere to long for working together with customers from all around the world. Warmly invite you visit our fatory DONGGUAN SINO STAR MACHINERY CO.,LTD at your convenient time !