Application Of Tungsten Carbide Saw Tips:
Carbide saw tips brazed on the teeh of the metal blades, it can be done by normal brazing procss and also laser brazing process. The blade with carbide saw tips normally used for machining wood (nature wood, plywood, MDF, etc.) and also used for machining metal, like cast iron, Stainless steel, aluminum.
Besides the standard types of saw tips, it also have many customized saw tips which done by clients' design for special using purpose.
Grade range "K" is the normal grades for carbide saw tips, but also have other grade like range "P" for stainless steel, aluminum and some other material.
Standard types of carbide saw tips in K05 K10 K20 K30 K40: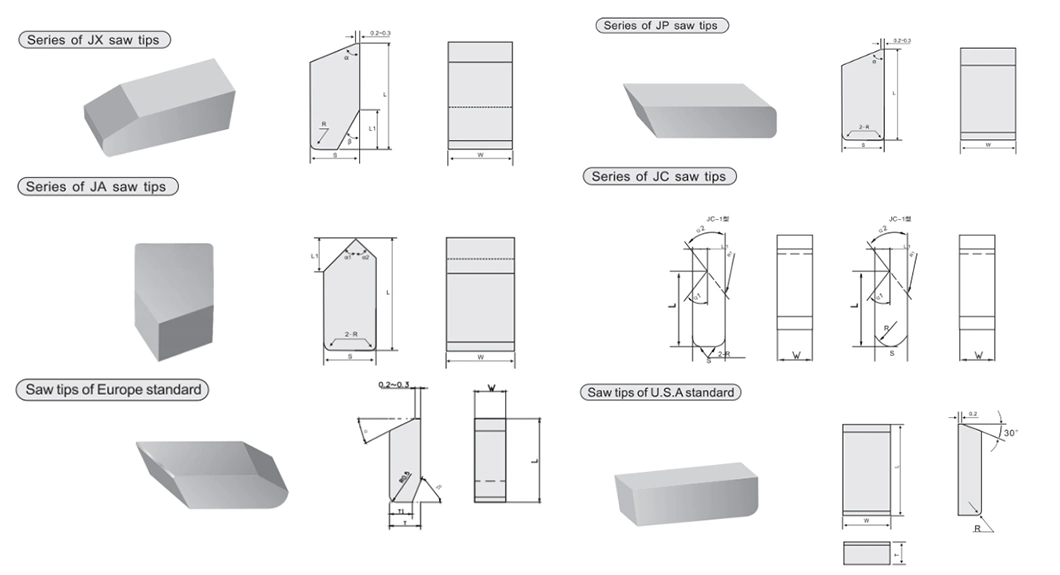 We provide a wide range of tungsten saw tips in types and different dimensions, also we have many successful projects for our clients for the customized types.
Some grades of tungsten carbide saw tips:
ISO Grade
Co%
Density(g/cm3)
Hardness
Bending Strength(N/mm2)
Grain Size(μm)
Suitable for
HRA
(ISO3738)
K01
3
15
94.2
2750
0.6
Shaving board, density board, brass & aluminum alloy
K05
6
14.9
93.3
3200
0.6
Solid hard wood, plywood boar, MDF
K10
6
14.8
92
3200
0.8
Hard wood(excelent performance grade)
K20
7
14.9
91
2600
1.2
Ordinary wood and plasticmaterial
K30
8
14.8
90
2700
1.2
For ordinary aluminum
M30
12
13.0
91
2400
0.8
For angle steel, stainless steel and normal steel, like C45
M40
12
13
90
2400
1.4
Metallurgical saw blade only
Normally we follow the tolerance standard 2768-m.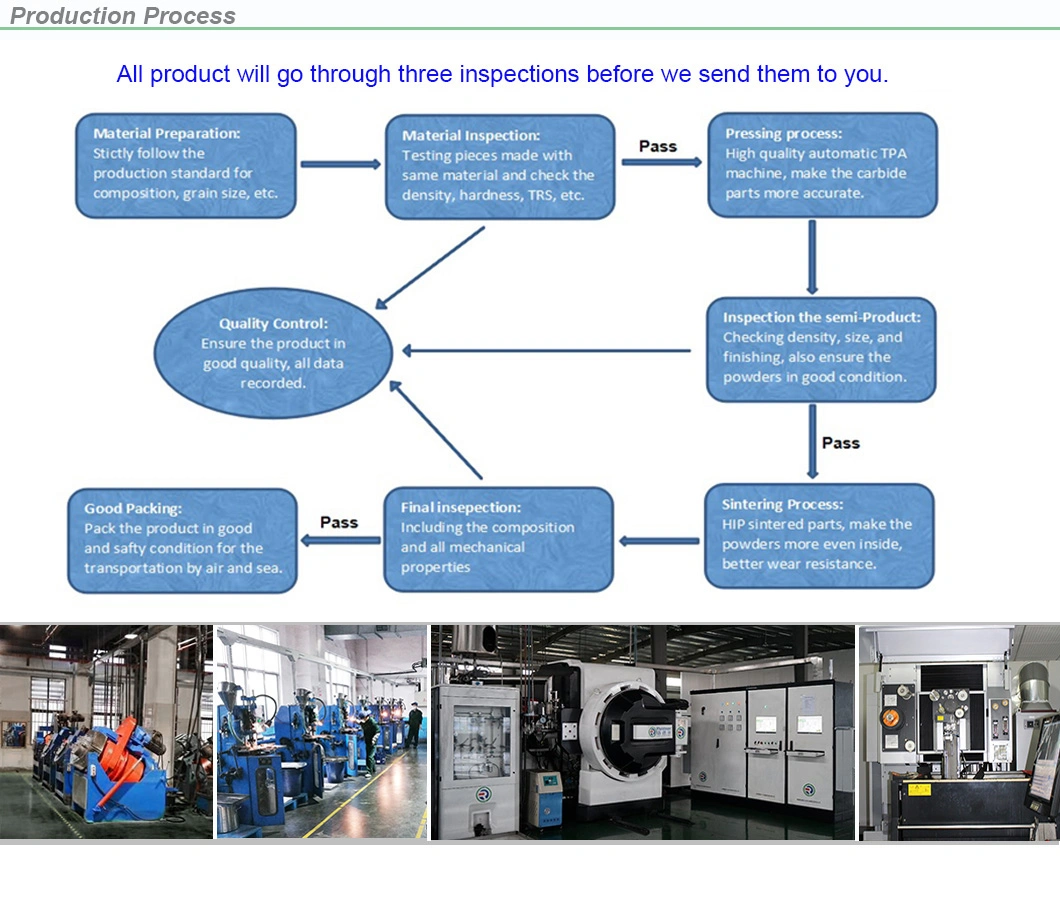 Quality Control System:
We always follow the high quality standard for production, from the material preparing to final product ready, all product will go through 3 inspections before we send them to you. Our professional teams will take care of your product and ensure the good and stable quality for all batches.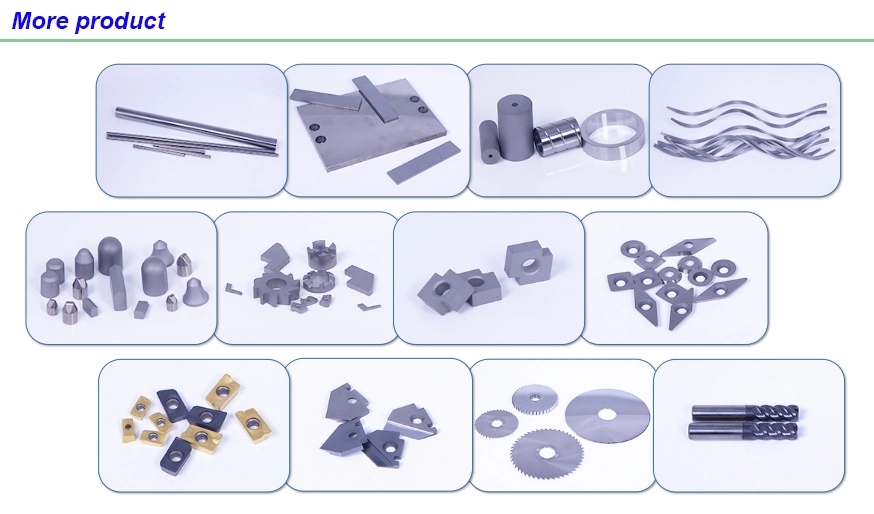 Our regular product is tungsten carbide tips, carbide inserts, end mills,carbide saw tips,carbide mining parts, carbide rods, plates and stripes.
We also have rich experience for customized product, we make your designs become real product, which perfectly match your need. We have many successful projects on the for our clients in different countries.

Packing:
A. Standard packing
1).Plastic boxes with foam inside and carton outside.
2).Paper boxes with foam inside and carton outside.
3).Inner boxes/packing material inside and plywood box outside (for heavy product).

B. Customized packing available: We can do special packing based on client's requirements..