Tungsten carbide high resist good price glass broken tips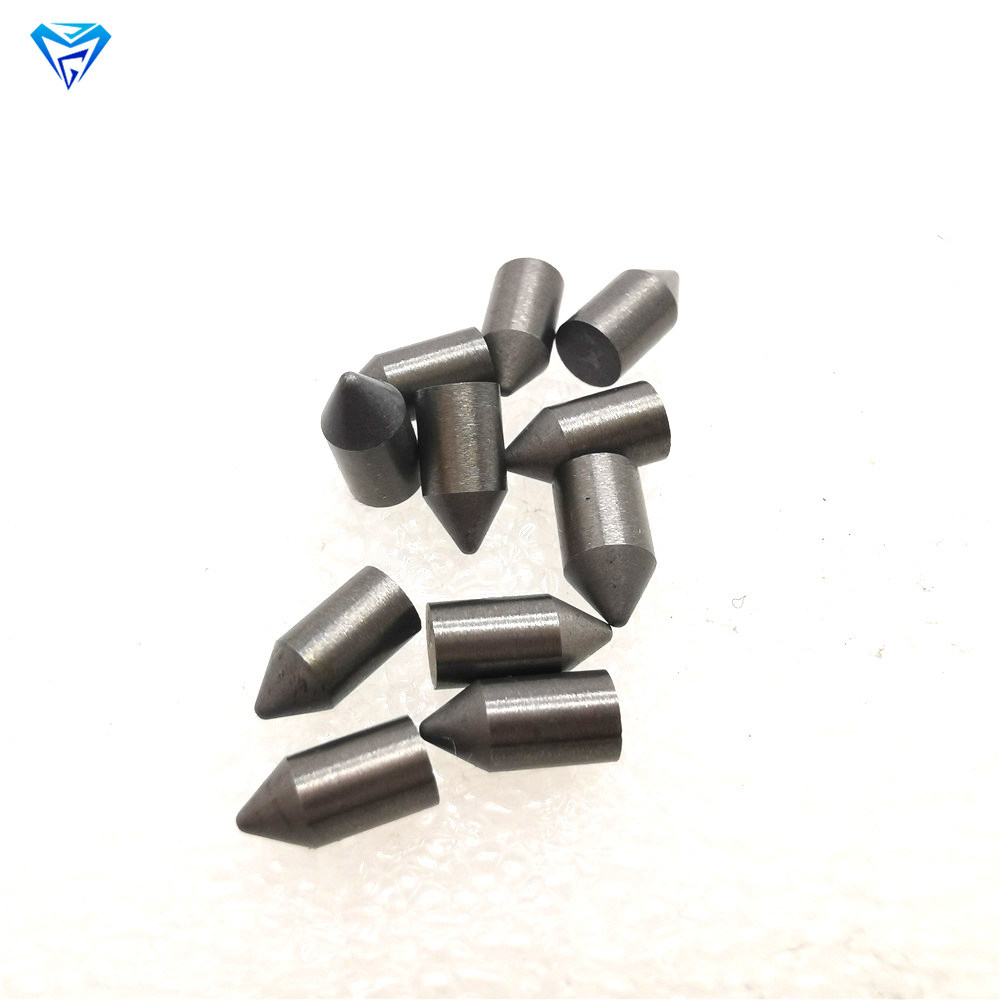 Product Description
We offer different size carbide tips&pins depending on your needs.
The carbide tips&pins have wide applications:
1. As scriber tips, they are assembling on tool bit for engraving or scribing on very hard items, like aluminum, brass, bronze, metals, steel, glass, ceramics, hardwood, plastics, concrete and so on.
2. As glass breaker, they're designed for breaking glass or hard surface when emergency.
3. As Bush Hammer carbide tips, they're mounted on an 11-inch or 9-inch plate, to be run under a concrete floor grinder. The tool is designed to break down difficult coatings, and leaves a textured surface to promoted bonding of future coatings or overlays.
What can Bush Hammers do?
a.Surface Prep for coatings
b.Quickly expose large aggregate
c.Remove hard coatings and overlays Ideal for use on exterior spaces and creating anti-slip surfaces. They also work great for removal of thin coatings when prepping the floor for epoxy application.
4. For making core clampers of Lathes and Periphery Grinders.



D

L

α

1.5mm,

2mm,

2.5mm,

3mm,

4mm

Or Based On Requirement

5mm,

8mm,

10mm,

18mm,

20mm

Or Based On Requirement

30°,

45°,

60°,

90°,

120°

Flat top

Or Based On Requirement