Made from High Speed Steel, 118 degree pointDesigned for Cast Iron, Sheet Metal and Stainless SteelFlute design provides maximum durability and longer life1/2" Reduced Tri-Cut Grip Shank, Reduces Bit Slipping in ChuckANSI standard
Industrial quality
Made of hardened high speed steel for long user life
118°point angle easily and requires a minimum of feed pressure
Black oxide finish for better resistance to wear
All drills are 6" in length with 1/2" reduced shank
Fits all 1/2" or larger drills and drill presses
ideal for drilling in low and medium tensile strength material
Drill Diameter Point Angle Surface Finish Bit Material
3/4IN 135° Silver &Deming High Speed Steel
1/2in 135° Silver &Deming High Speed Steel
3/8in 135° Silver &Deming High Speed Steel
1/4in 135° Silver &Deming High Speed Steel
7/8IN 135° Silver &Deming High Speed Steel
13/32IN 135° Silver &Deming High Speed Stee
25/32in 135° Silver &Deming High Speed Steel
9/64IN 135° Silver &Deming High Speed Steel
7/16in 135° Silver &Deming High Speed Steel
5/64IN 135° Silver &Deming High Speed Steel
13/16in 135° Silver &Deming High Speed Steel
7/32IN 135° Silver &Deming High Speed Steel
29/32in 135° Silver &Deming High Speed Steel
1 3/8in 135° Silver &Deming High Speed Steel
1in 135° Silver &Deming High Speed Steel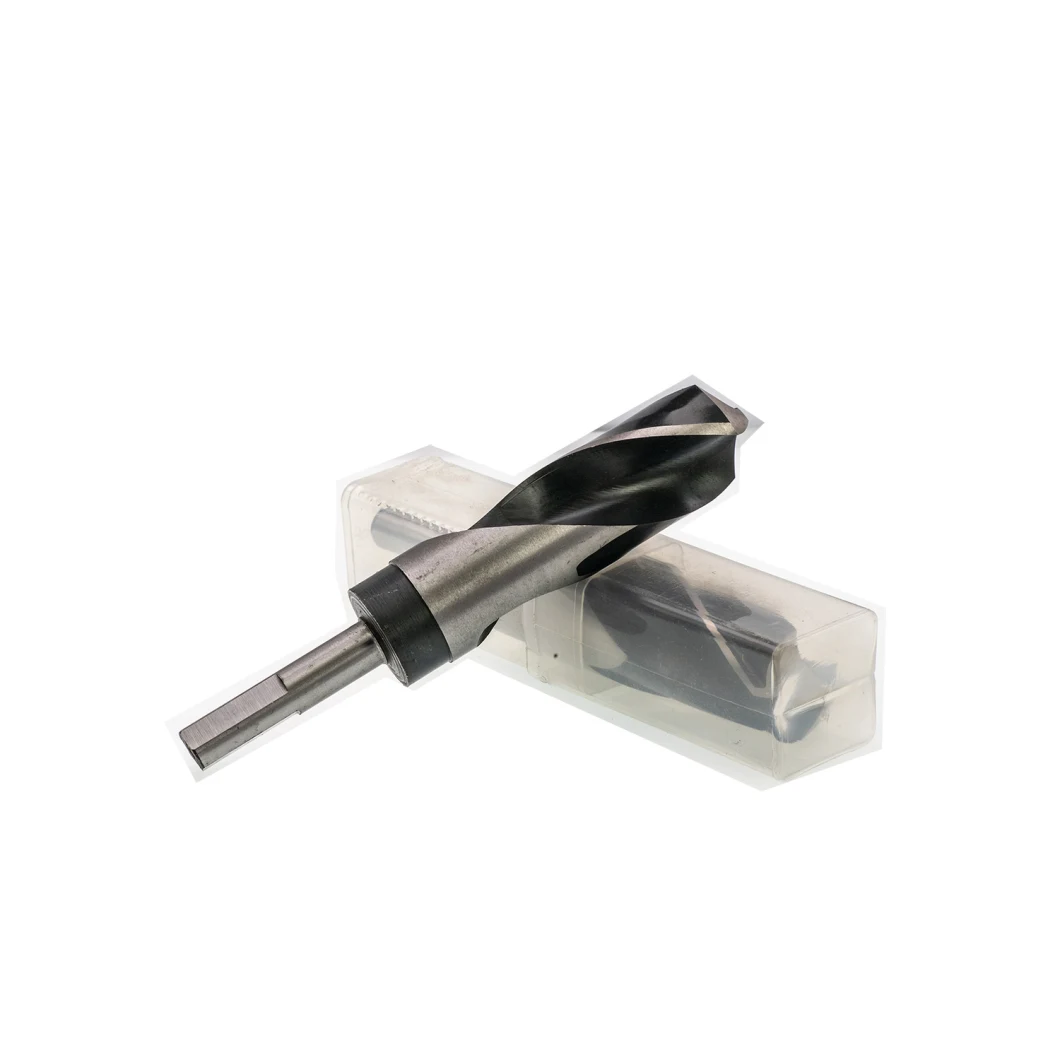 Product options
el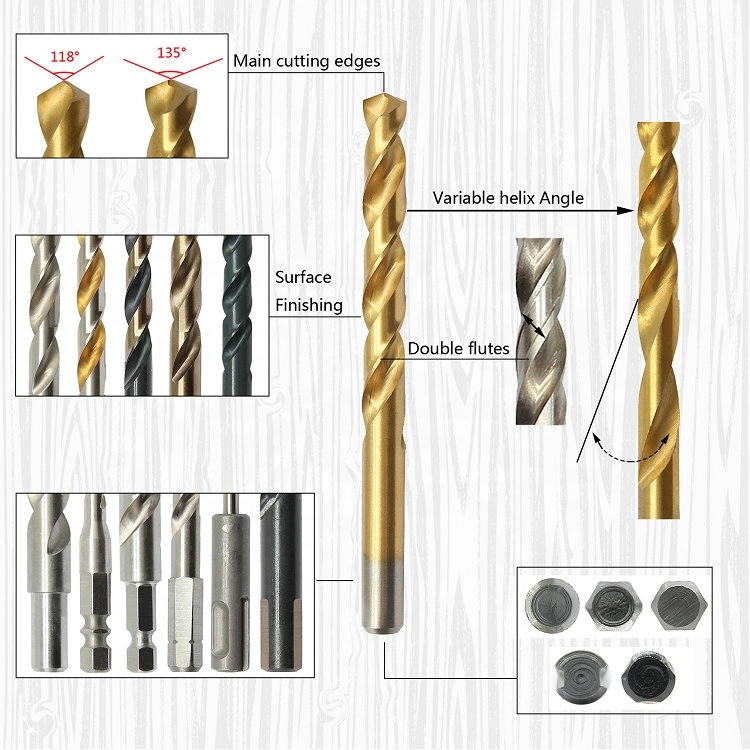 Material
HSS (Cobalt HSS-E is Available)
Process
Fully Ground (Rolled, Milled are Available)
Standard
DIN338 (Stub DIN1897, Long DIN340, Extra Long DIN1869,
Reduced Shank are Available)
Jobber Length (Stub Screw Machine Length, Long Taper Length, Airctraft Extensoin, Extra Long , Silver & Deming 1/2" Reduced Shank are Available)
Size
0.3-30MM 1/16" - 31/64" , A - Z, 1# - 60#
Point Type
118 Degree Regular Point ,135 Degree Split Point, Pilot Point are Available
Shank Type
Straight Shank (Hex Shank, Tri-Flats Shank, Double R Hex Shank, Reduced Shank,
are Available)
Helix Angle
Regular Spiral Type N (Slow Spiral Type H, Fast Spiral Type Ware Available)
Web & Flute Type
Regular Web & Flute (Thick Web with Parabolic Flute, Heavy Duty Web with Regular Flute are Available)
Surface Finish
Bright ,Black Oxide, Amber Color, Titanium, Black & Gold, Titanium & Bright are Available
Package
in PVC Pouch, Plastic Box, Individually in Skin Card, Double Blister, Clamshell, Metal Box
Features
1.High-speed steel tools are good for most general purpose applications, offering a combination of hardness and toughness for wear resistance.
2.Universal 135° point shape for drilling a wide selection of materials.
3.Precision ground point, flutes, body, clearance and drill diameter for the ultimate in accuracy and performance.
4.Ground flutes provide fast chip removal to maximize accuracy and efficiency along the full working surface of the bit.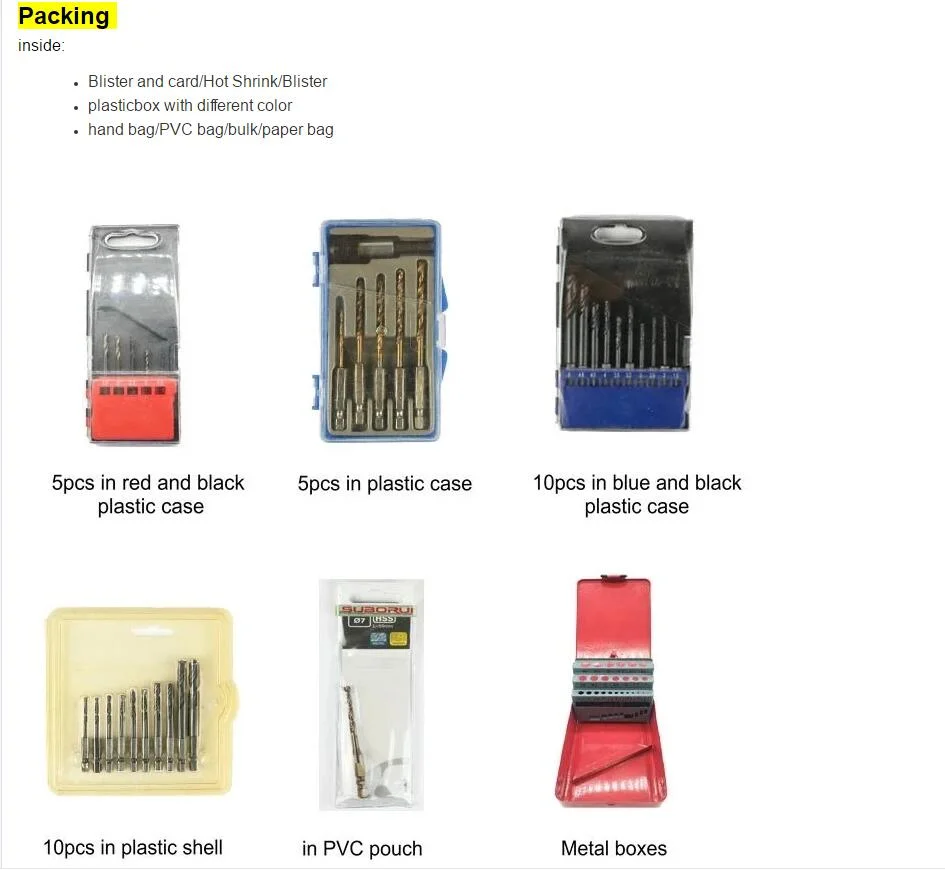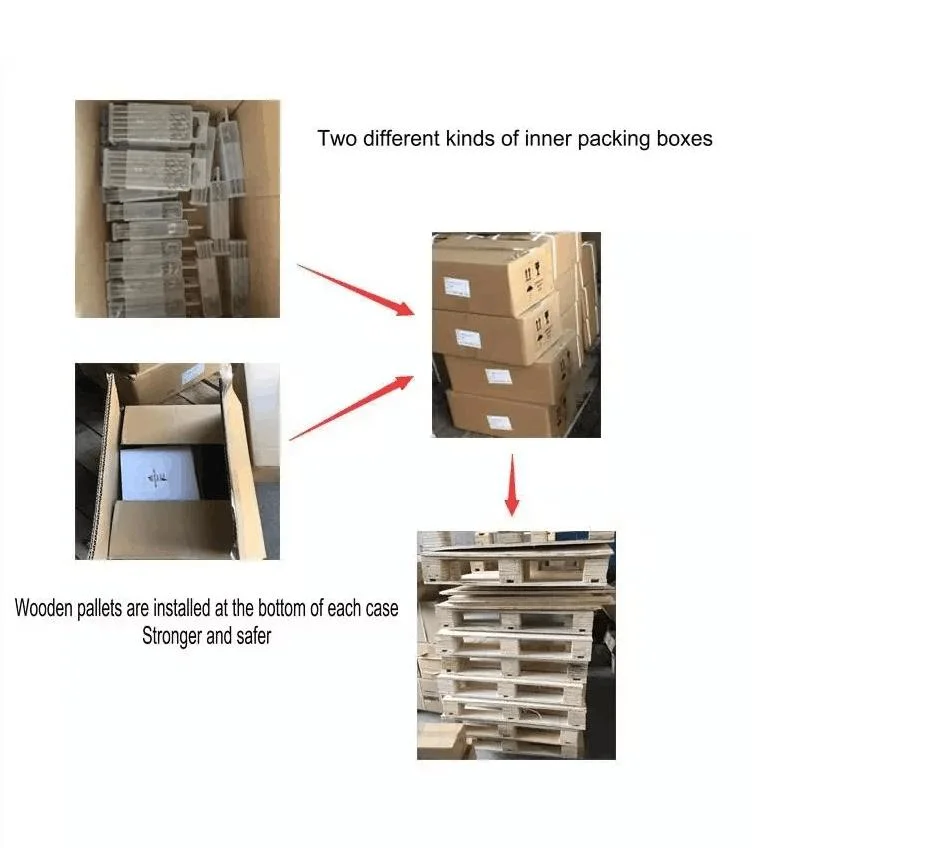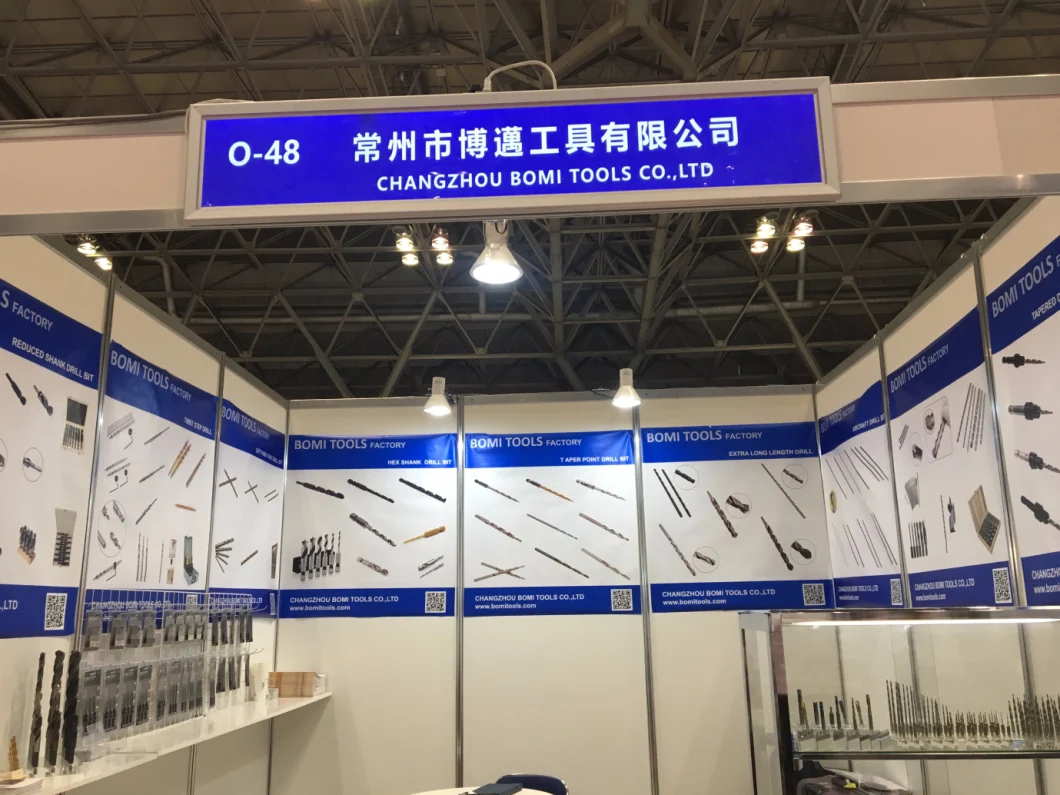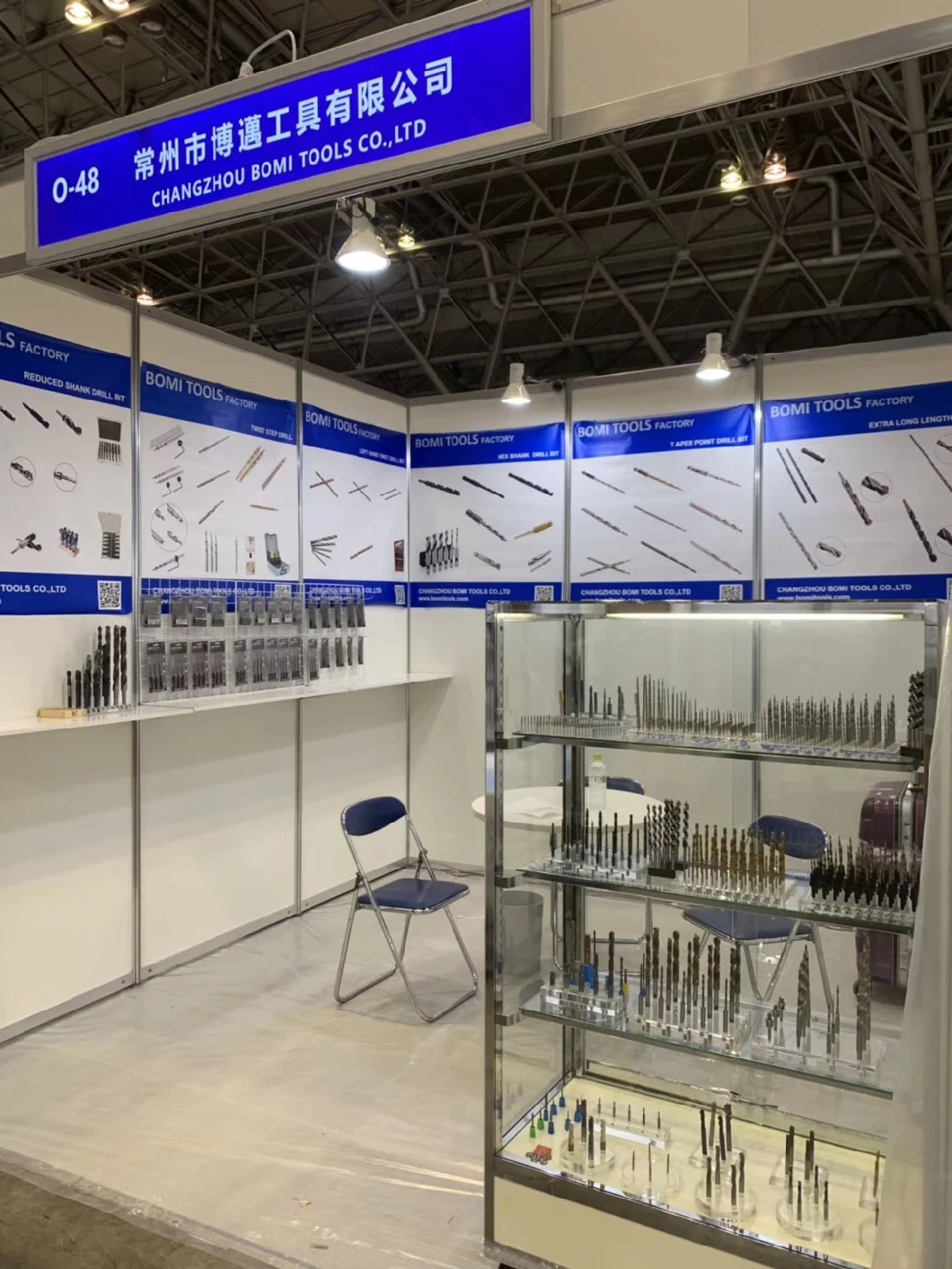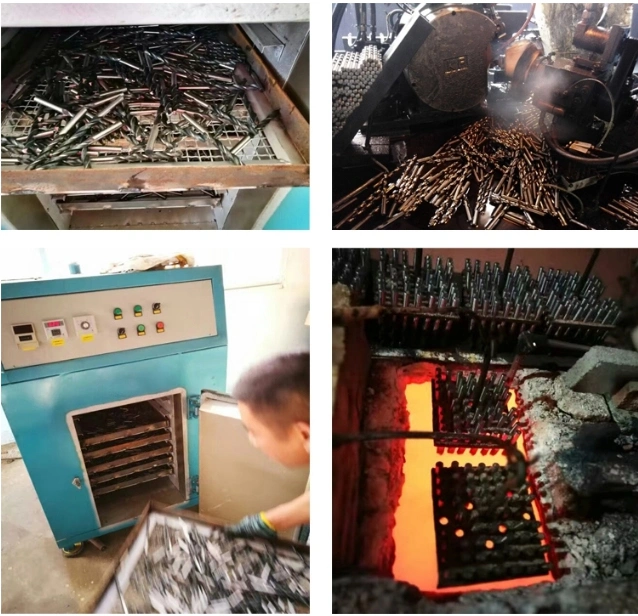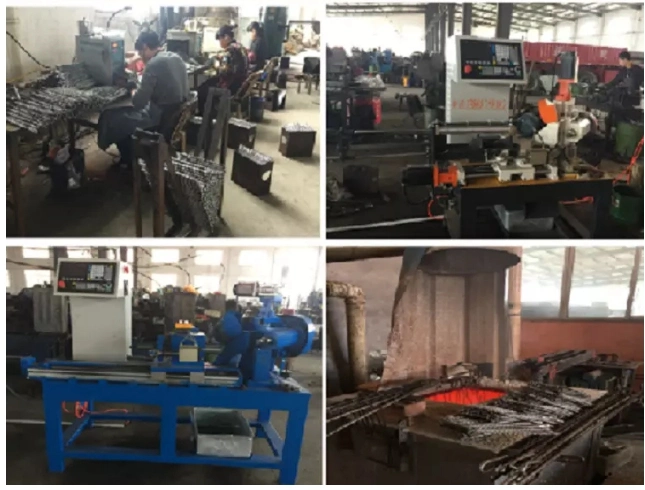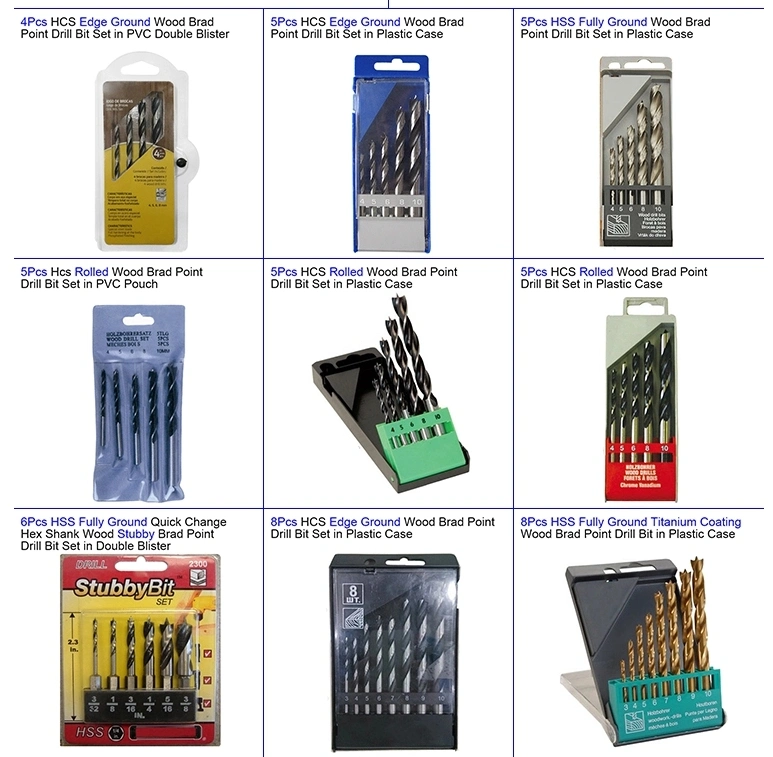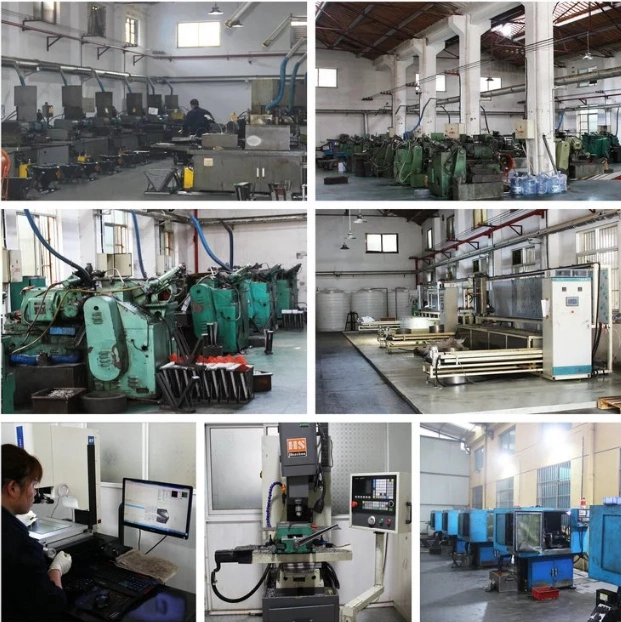 Our company
1) We're a direct manufacturer and 100% export to worldwide(USA, Isrel, Jordan, Iran, Thailand,Duabai, South Africa, Kenya, Egypt, Australia, UK, Spain, Brazil, etc)
2) We have around 10 years producing experience.
3) Our drill product:HSS drill bits, masonry drill, SDS drill,glass&tile drill, step drill, wood flat drill, wood auger bit, wood brad drill, center drill, left hand drill, drill set etc.
4) Above 95% customers will place a formal order after testing the samples.
FAQ
Question : Can I ask some samples to test the quality?
Answer . Yes, We can send you some sample for testing quality
Question : How many days you need to prepare the samples?
Answer . We need 3-5 working days to prepare the samples
Question : Where is the loading port.
Answer . The loading port is shang hai and so on .
Our Services
1.Excellent quality control is one of our main principles.
2.All kinds of products and a full range of pneumatic products are available for your choice.
3.A sample order and a small batch order will be available.
4.We provide OEM services, accept customers' labels, and develop products with drawings or samples.
If there is any problem, we can contact.
Contact Us
Thank you for your interest in our products, if you have any questions, please feel free to contact us.