| | | | | |
| --- | --- | --- | --- | --- |
| | Shank dia (mm) | Flute dia (mm) | Flute Length (mm) | O.A.L(mm) |
| 3xD | 6 | M 3.4 | 20 | 62 |
| 3xD | 6 | M. 3.5 | 20 | 62 |
| 3xD | 6 | M. 3.8 | 24 | 66 |
| 3xD | 6 | M. 4 | 24 | 66 |
| 3xD | 6 | M. 4.2 | 24 | 66 |
| 3xD | 6 | M. 4.3 | 24 | 66 |
| 3xD | 6 | M. 4.5 | 24 | 66 |
| 3xD | 6 | M. 4.8 | 28 | 66 |
| 3xD | 6 | M. 5 | 28 | 66 |
| 3xD | 6 | M 5.1 | 28 | 66 |
| 3xD | 6 | M. 5.2 | 28 | 66 |
| 3xD | 6 | M. 5.5 | 28 | 66 |
| 3xD | 6 | M. 5.8 | 28 | 66 |
| 3xD | 6 | M. 6 | 28 | 66 |
| 3xD | 8 | M. 6.1 | 34 | 79 |
| 3xD | 8 | M 6.2 | 34 | 79 |
| 3xD | 8 | M. 6.5 | 34 | 79 |
| 3xD | 8 | M. 6.8 | 34 | 79 |
| 3xD | 8 | M. 6.9 | 34 | 79 |
| 3xD | 8 | M. 7 | 34 | 79 |
| 3xD | 8 | M. 7. | 41 | 79 |
| 3xD | 8 | M 7.5 | 41 | 79 |
| 3xD | 8 | M 7.8 | 41 | 79 |
| 3xD | 8 | M. 8 | 41 | 79 |
| 3xD | 10 | M. 8.1 | 47 | 89 |
| 3xD | 10 | M. 8.2 | 47 | 89 |
| 3xD | 10 | M 8.5 | 47 | 89 |
| 3xD | 10 | M. 8.6 | 47 | 89 |
| 3xD | 10 | M 8.8 | 47 | 89 |
| 3xD | 10 | M. 9 | 47 | 89 |
| 3xD | 10 | M. 9.2 | 47 | 89 |
| 3xD | 10 | M. 9.5 | 47 | 89 |
| 3xD | 10 | M. 9.8 | 47 | 89 |
| 3xD | 10 | MM.10 | 47 | 89 |
| 3xD | 12 | MM.10.2 | 55 | 102 |
| 3xD | 12 | MM.10.3 | 55 | 102 |
| 3xD | 12 | MM.10.5 | 55 | 102 |
| 3xD | 12 | MM.10.6 | 55 | 102 |
| 3xD | 12 | MM.10.8 | 55 | 102 |
| 3xD | 12 | MM.11 | 55 | 102 |
| 3xD | 12 | MM.11.2 | 55 | 102 |
| 3xD | 12 | MM.11.5 | 55 | 102 |
| 3xD | 12 | MM.11.8 | 55 | 102 |
| 3xD | 12 | MM.12 | 55 | 102 |
| 3xD | 14 | MM.12.2 | 60 | 107 |
| 3xD | 14 | MM.12.5 | 60 | 107 |
| 3xD | 14 | MM.13 | 60 | 107 |
| 3xD | 14 | MM.13.5 | 60 | 107 |
| 3xD | 14 | MM.14 | 60 | 107 |
| 3xD | 16 | MM.14.2 | 65 | 115 |
| 3xD | 16 | MM.14.5 | 65 | 115 |
| 3xD | 16 | MM.15 | 65 | 115 |
| 3xD | 16 | MM.15.5 | 65 | 115 |
| 3xD | 16 | MM.16 | 65 | 115 |
| | | | | |
| --- | --- | --- | --- | --- |
| | Shank dia (mm) | Flute dia (mm) | Flute Length (mm) | O.A.L(mm) |
| 5xD | 6 | M. 3 | 28 | 66 |
| 5xD | 6 | M. 3.3 | 28 | 66 |
| 5xD | 6 | M. 3.4 | 28 | 66 |
| 5xD | 6 | M 3.5 | 28 | 66 |
| 5xD | 6 | M. 3.8 | 36 | 74 |
| 5xD | 6 | M. 4 | 36 | 74 |
| 5xD | 6 | M. 4.2 | 36 | 74 |
| 5xD | 6 | M. 4.3 | 36 | 74 |
| 5xD | 6 | M. 4.5 | 36 | 74 |
| 5xD | 6 | M. 4.8 | 44 | 82 |
| 5xD | 6 | MM. 5 | 44 | 82 |
| 5xD | 6 | M. 5.1 | 44 | 82 |
| 5xD | 6 | M 5.2 | 44 | 82 |
| 5xD | 6 | M. 5.5 | 44 | 82 |
| 5xD | 6 | M 5.8 | 44 | 82 |
| 5xD | 6 | MM. 6 | 44 | 82 |
| 5xD | 8 | M. 6.1 | 53 | 91 |
| 5xD | 8 | M 6.2 | 53 | 91 |
| 5xD | 8 | M. 6.5 | 53 | 91 |
| 5xD | 8 | M 6.8 | 53 | 91 |
| 5xD | 8 | M. 6.9 | 53 | 91 |
| 5xD | 8 | MM. 7 | 53 | 91 |
| 5xD | 8 | M. 7.2 | 53 | 91 |
| 5xD | 8 | M. 7.5 | 53 | 91 |
| 5xD | 8 | M. 7.8 | 53 | 91 |
| 5xD | 8 | MM. 8 | 53 | 91 |
| 5xD | 10 | M 8.1 | 61 | 103 |
| 5xD | 10 | M 8.2 | 61 | 103 |
| 5xD | 10 | M. 8.5 | 61 | 103 |
| 5xD | 10 | M 8.6 | 61 | 103 |
| 5xD | 10 | M. 8.8 | 61 | 103 |
| 5xD | 10 | MM. 9 | 61 | 103 |
| 5xD | 10 | M. 9.2 | 61 | 103 |
| 5xD | 10 | M. 9.5 | 61 | 103 |
| 5xD | 10 | M 9.8 | 61 | 103 |
| 5xD | 10 | MM.10 | 61 | 103 |
| 5xD | 12 | MM.10.2 | 71 | 118 |
| 5xD | 12 | MM.10.3 | 71 | 118 |
| 5xD | 12 | MM.10.5 | 71 | 118 |
| 5xD | 12 | MM.10.6 | 71 | 118 |
| 5xD | 12 | MM.10.8 | 71 | 118 |
| 5xD | 12 | MM.11 | 71 | 118 |
| 5xD | 12 | MM.11.2 | 71 | 118 |
| 5xD | 12 | MM.11.5 | 71 | 118 |
| 5xD | 12 | MM.11.8 | 71 | 118 |
| 5xD | 12 | MM.12 | 71 | 118 |
| 5xD | 14 | MM.12.2 | 77 | 124 |
| 5xD | 14 | MM.12.5 | 77 | 124 |
| 5xD | 14 | MM.13 | 77 | 124 |
| 5xD | 14 | MM.13.5 | 77 | 124 |
| 5xD | 14 | MM.14 | 77 | 124 |
| 5xD | 16 | MM.14.2 | 83 | 133 |
| 5xD | 16 | MM.14.5 | 83 | 133 |
| 5xD | 16 | MM.15 | 83 | 133 |
| 5xD | 16 | MM.15.5 | 83 | 133 |
| 5xD | 16 | MM.16 | 83 | 133 |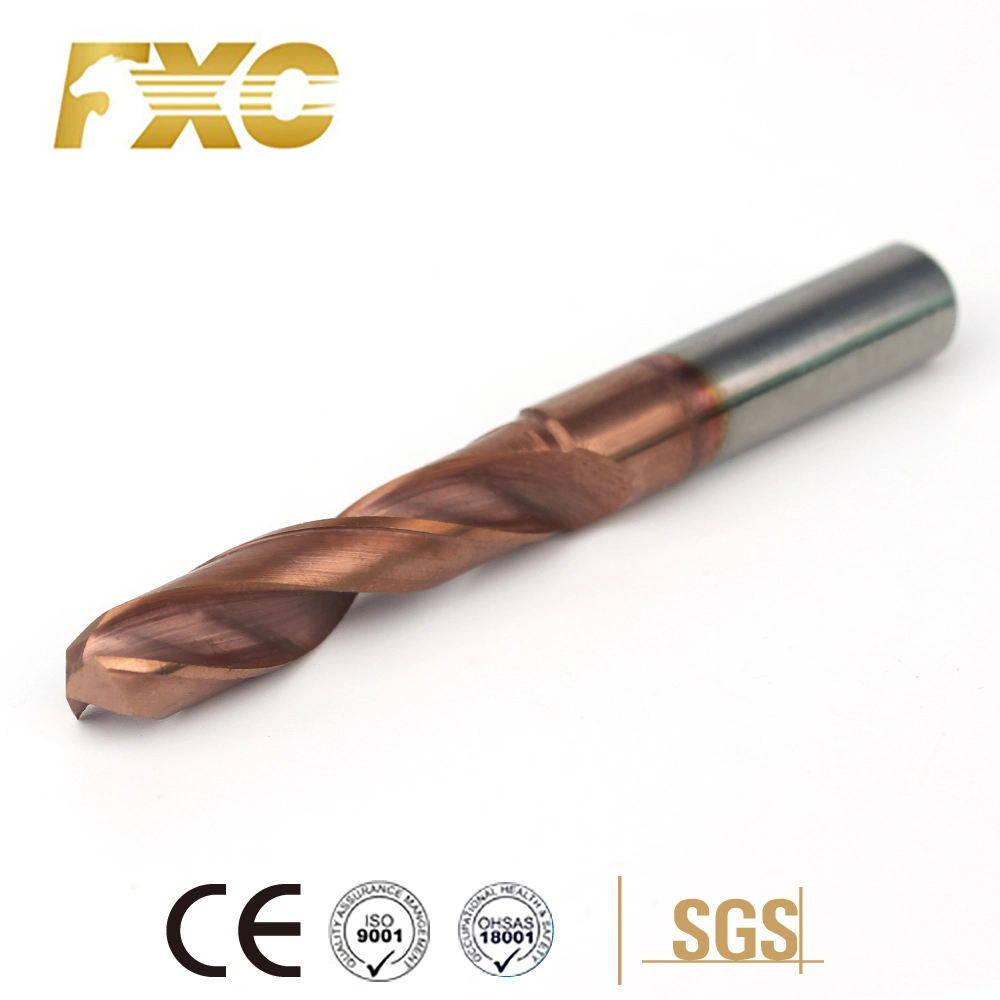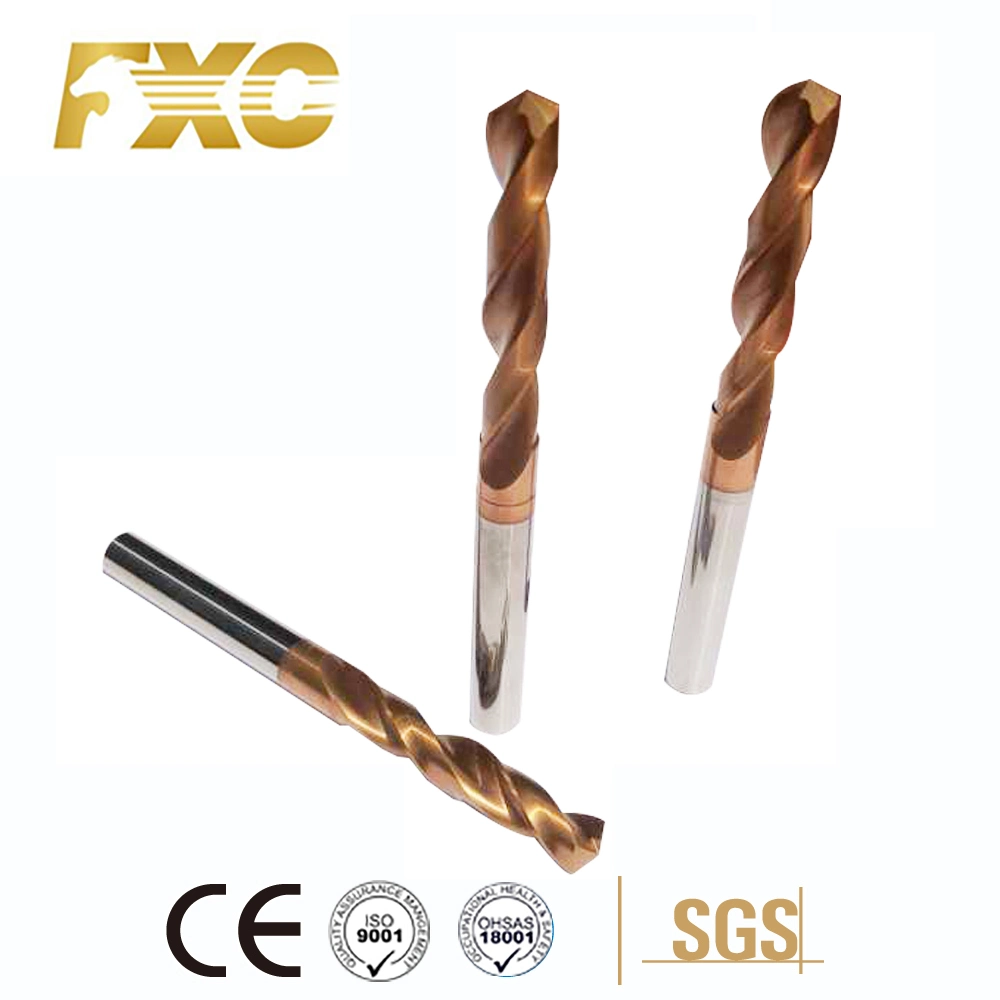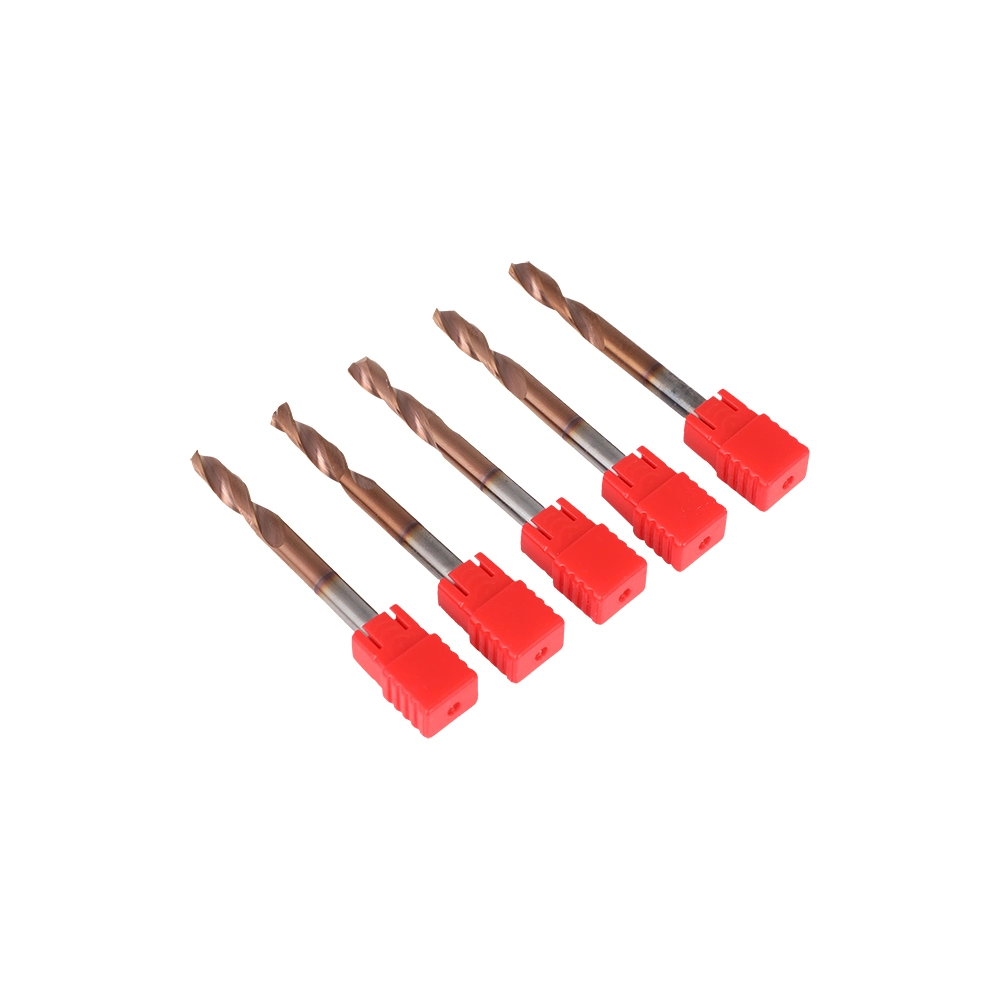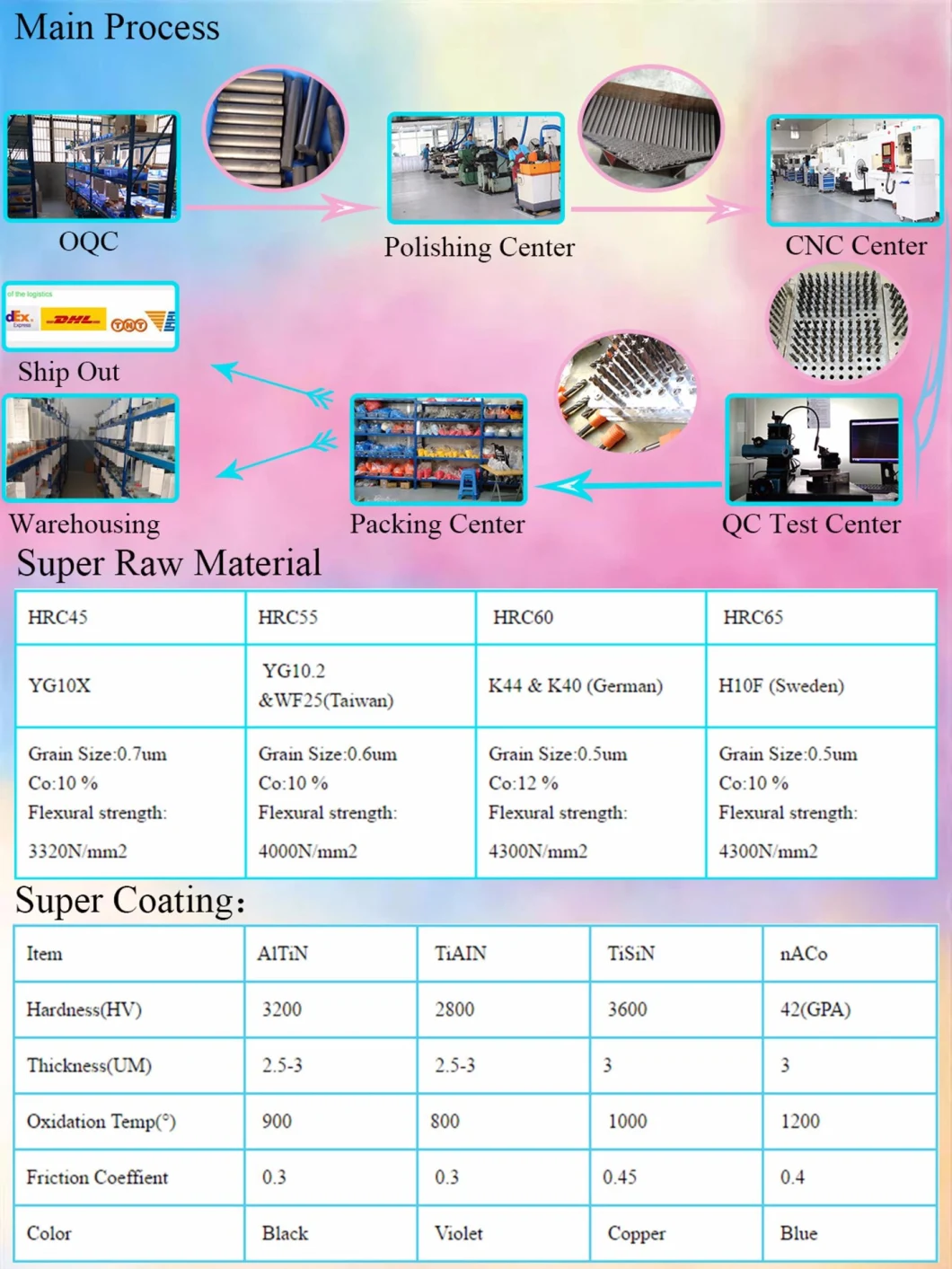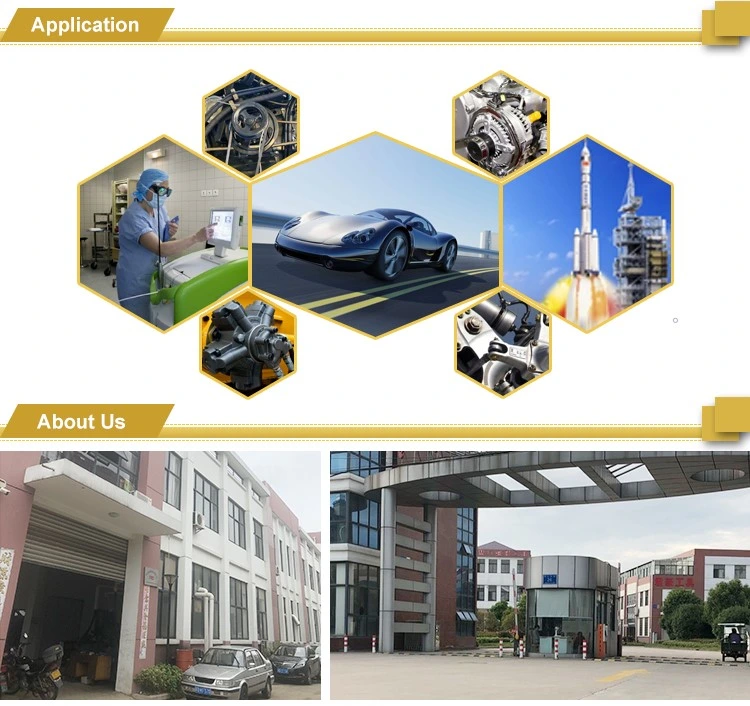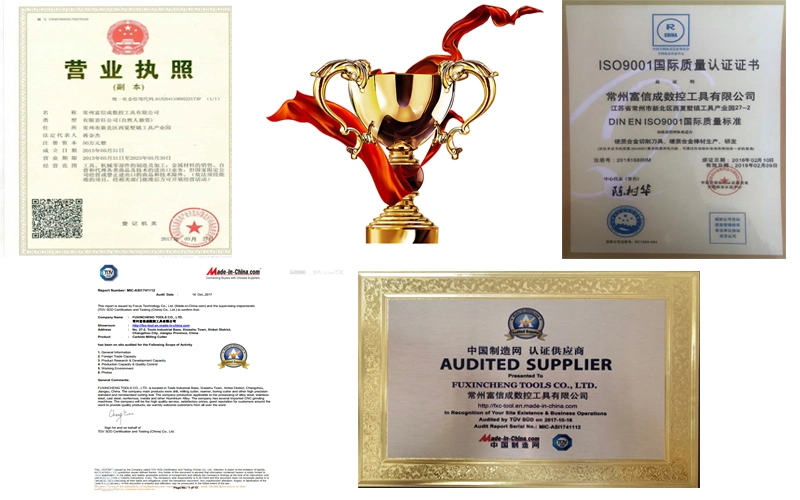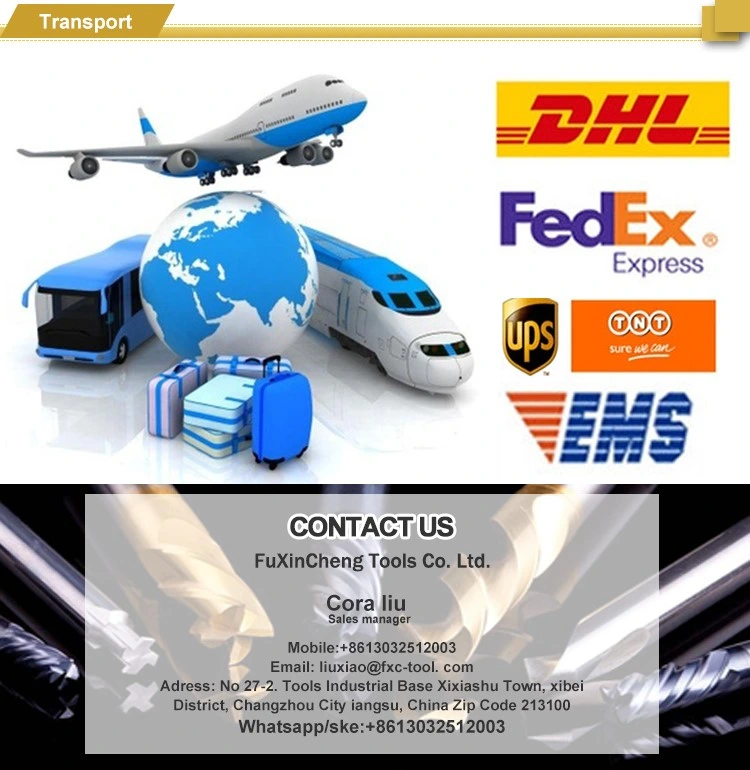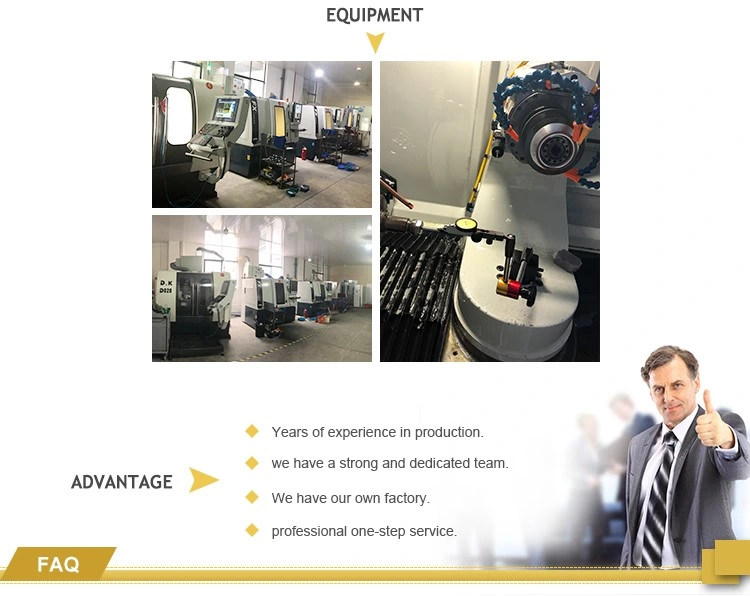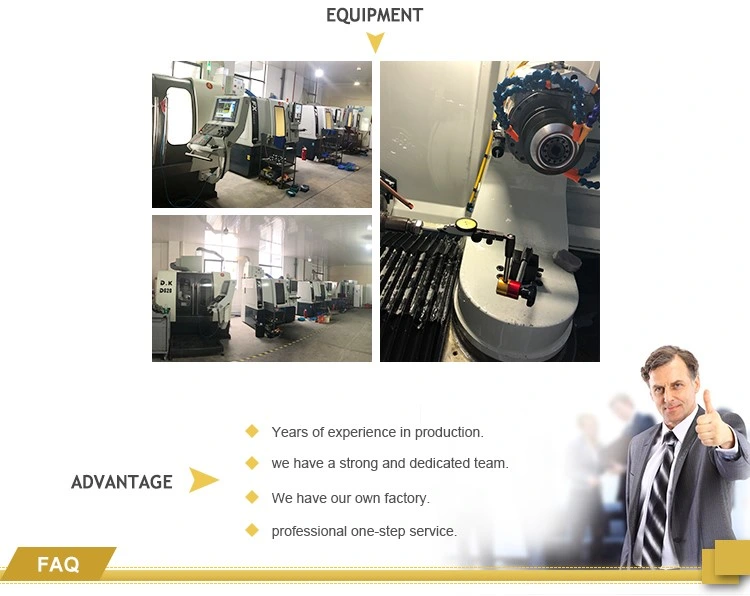 1.Are you manufacturer? Do you have factory?
We are Professional manufacturer ,we have more than 5 years experience in this field.
2.Does free shipping is possible?
We don't offer free shipping service, but we will give you some discount if you buy large quantity products.
3.Can you send products to our Forwarder in China?
Yes, if you have forwarder in China, i will glad to send products to him/her.
4.Do you make OEM?
Yes, we do. We have laser machine, can laser your logo and sizes on the body of milling cutter, also can print labels.
5.How about the delivery time?
We normally will dispatch your order with in 5-10 working days depends on stock level, as soon as the order is shipped, we will list the tracking number on your order detail page, if there is any problem regarding to the shipping, please feel free to contact us.
6.Can you produce carbide Special Tool ?
Yes We can. From 2013 year. Our factory main market is from standard end mills to special tools. Special tool according your drawing and sample.