| | | | | |
| --- | --- | --- | --- | --- |
| | Shank dia (mm) | Flute dia (mm) | Flute Length (mm) | O.A.L(mm) |
| 3xD | 6 | M 3.4 | 20 | 62 |
| 3xD | 6 | M. 3.5 | 20 | 62 |
| 3xD | 6 | M. 3.8 | 24 | 66 |
| 3xD | 6 | M. 4 | 24 | 66 |
| 3xD | 6 | M. 4.2 | 24 | 66 |
| 3xD | 6 | M. 4.3 | 24 | 66 |
| 3xD | 6 | M. 4.5 | 24 | 66 |
| 3xD | 6 | M. 4.8 | 28 | 66 |
| 3xD | 6 | M. 5 | 28 | 66 |
| 3xD | 6 | M 5.1 | 28 | 66 |
| 3xD | 6 | M. 5.2 | 28 | 66 |
| 3xD | 6 | M. 5.5 | 28 | 66 |
| 3xD | 6 | M. 5.8 | 28 | 66 |
| 3xD | 6 | M. 6 | 28 | 66 |
| 3xD | 8 | M. 6.1 | 34 | 79 |
| 3xD | 8 | M 6.2 | 34 | 79 |
| 3xD | 8 | M. 6.5 | 34 | 79 |
| 3xD | 8 | M. 6.8 | 34 | 79 |
| 3xD | 8 | M. 6.9 | 34 | 79 |
| 3xD | 8 | M. 7 | 34 | 79 |
| 3xD | 8 | M. 7. | 41 | 79 |
| 3xD | 8 | M 7.5 | 41 | 79 |
| 3xD | 8 | M 7.8 | 41 | 79 |
| 3xD | 8 | M. 8 | 41 | 79 |
| 3xD | 10 | M. 8.1 | 47 | 89 |
| 3xD | 10 | M. 8.2 | 47 | 89 |
| 3xD | 10 | M 8.5 | 47 | 89 |
| 3xD | 10 | M. 8.6 | 47 | 89 |
| 3xD | 10 | M 8.8 | 47 | 89 |
| 3xD | 10 | M. 9 | 47 | 89 |
| 3xD | 10 | M. 9.2 | 47 | 89 |
| 3xD | 10 | M. 9.5 | 47 | 89 |
| 3xD | 10 | M. 9.8 | 47 | 89 |
| 3xD | 10 | MM.10 | 47 | 89 |
| 3xD | 12 | MM.10.2 | 55 | 102 |
| 3xD | 12 | MM.10.3 | 55 | 102 |
| 3xD | 12 | MM.10.5 | 55 | 102 |
| 3xD | 12 | MM.10.6 | 55 | 102 |
| 3xD | 12 | MM.10.8 | 55 | 102 |
| 3xD | 12 | MM.11 | 55 | 102 |
| 3xD | 12 | MM.11.2 | 55 | 102 |
| 3xD | 12 | MM.11.5 | 55 | 102 |
| 3xD | 12 | MM.11.8 | 55 | 102 |
| 3xD | 12 | MM.12 | 55 | 102 |
| 3xD | 14 | MM.12.2 | 60 | 107 |
| 3xD | 14 | MM.12.5 | 60 | 107 |
| 3xD | 14 | MM.13 | 60 | 107 |
| 3xD | 14 | MM.13.5 | 60 | 107 |
| 3xD | 14 | MM.14 | 60 | 107 |
| 3xD | 16 | MM.14.2 | 65 | 115 |
| 3xD | 16 | MM.14.5 | 65 | 115 |
| 3xD | 16 | MM.15 | 65 | 115 |
| 3xD | 16 | MM.15.5 | 65 | 115 |
| 3xD | 16 | MM.16 | 65 | 115 |
| | | | | |
| --- | --- | --- | --- | --- |
| | Shank dia (mm) | Flute dia (mm) | Flute Length (mm) | O.A.L(mm) |
| 5xD | 6 | M. 3 | 28 | 66 |
| 5xD | 6 | M. 3.3 | 28 | 66 |
| 5xD | 6 | M. 3.4 | 28 | 66 |
| 5xD | 6 | M 3.5 | 28 | 66 |
| 5xD | 6 | M. 3.8 | 36 | 74 |
| 5xD | 6 | M. 4 | 36 | 74 |
| 5xD | 6 | M. 4.2 | 36 | 74 |
| 5xD | 6 | M. 4.3 | 36 | 74 |
| 5xD | 6 | M. 4.5 | 36 | 74 |
| 5xD | 6 | M. 4.8 | 44 | 82 |
| 5xD | 6 | MM. 5 | 44 | 82 |
| 5xD | 6 | M. 5.1 | 44 | 82 |
| 5xD | 6 | M 5.2 | 44 | 82 |
| 5xD | 6 | M. 5.5 | 44 | 82 |
| 5xD | 6 | M 5.8 | 44 | 82 |
| 5xD | 6 | MM. 6 | 44 | 82 |
| 5xD | 8 | M. 6.1 | 53 | 91 |
| 5xD | 8 | M 6.2 | 53 | 91 |
| 5xD | 8 | M. 6.5 | 53 | 91 |
| 5xD | 8 | M 6.8 | 53 | 91 |
| 5xD | 8 | M. 6.9 | 53 | 91 |
| 5xD | 8 | MM. 7 | 53 | 91 |
| 5xD | 8 | M. 7.2 | 53 | 91 |
| 5xD | 8 | M. 7.5 | 53 | 91 |
| 5xD | 8 | M. 7.8 | 53 | 91 |
| 5xD | 8 | MM. 8 | 53 | 91 |
| 5xD | 10 | M 8.1 | 61 | 103 |
| 5xD | 10 | M 8.2 | 61 | 103 |
| 5xD | 10 | M. 8.5 | 61 | 103 |
| 5xD | 10 | M 8.6 | 61 | 103 |
| 5xD | 10 | M. 8.8 | 61 | 103 |
| 5xD | 10 | MM. 9 | 61 | 103 |
| 5xD | 10 | M. 9.2 | 61 | 103 |
| 5xD | 10 | M. 9.5 | 61 | 103 |
| 5xD | 10 | M 9.8 | 61 | 103 |
| 5xD | 10 | MM.10 | 61 | 103 |
| 5xD | 12 | MM.10.2 | 71 | 118 |
| 5xD | 12 | MM.10.3 | 71 | 118 |
| 5xD | 12 | MM.10.5 | 71 | 118 |
| 5xD | 12 | MM.10.6 | 71 | 118 |
| 5xD | 12 | MM.10.8 | 71 | 118 |
| 5xD | 12 | MM.11 | 71 | 118 |
| 5xD | 12 | MM.11.2 | 71 | 118 |
| 5xD | 12 | MM.11.5 | 71 | 118 |
| 5xD | 12 | MM.11.8 | 71 | 118 |
| 5xD | 12 | MM.12 | 71 | 118 |
| 5xD | 14 | MM.12.2 | 77 | 124 |
| 5xD | 14 | MM.12.5 | 77 | 124 |
| 5xD | 14 | MM.13 | 77 | 124 |
| 5xD | 14 | MM.13.5 | 77 | 124 |
| 5xD | 14 | MM.14 | 77 | 124 |
| 5xD | 16 | MM.14.2 | 83 | 133 |
| 5xD | 16 | MM.14.5 | 83 | 133 |
| 5xD | 16 | MM.15 | 83 | 133 |
| 5xD | 16 | MM.15.5 | 83 | 133 |
| 5xD | 16 | MM.16 | 83 | 133 |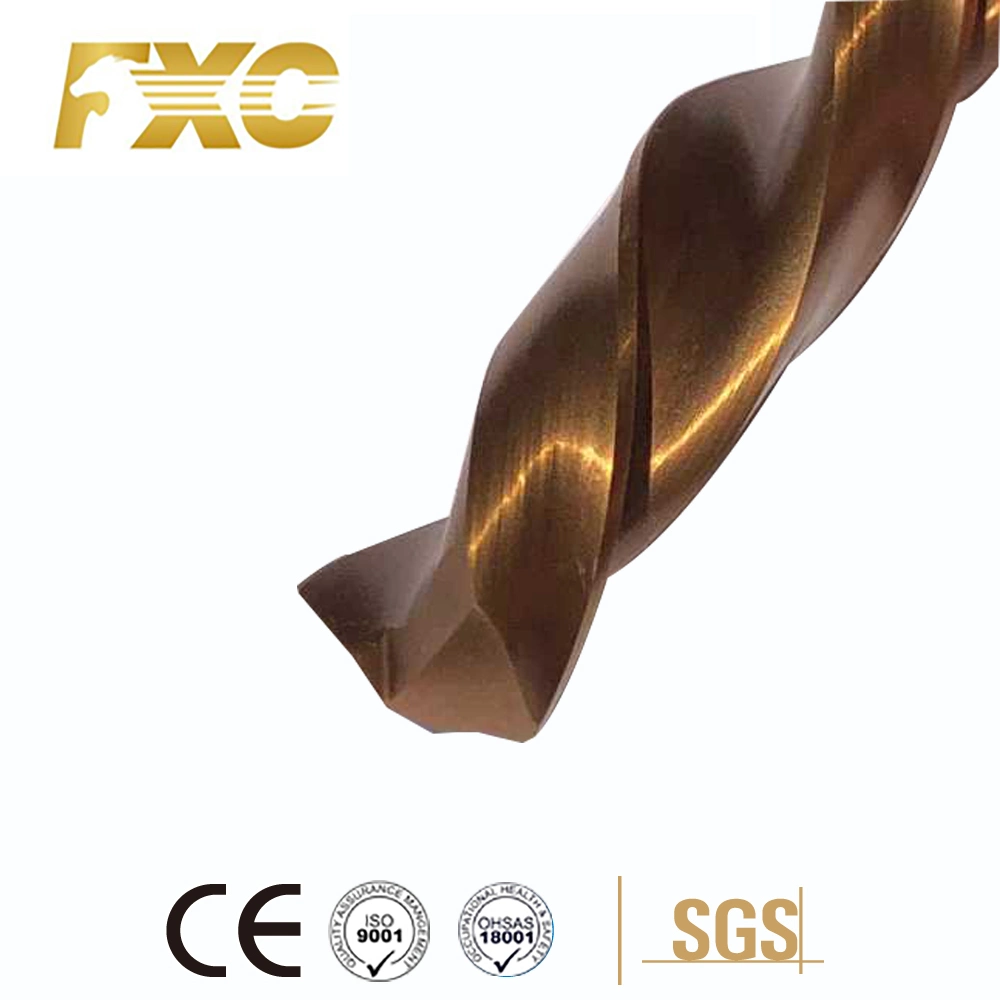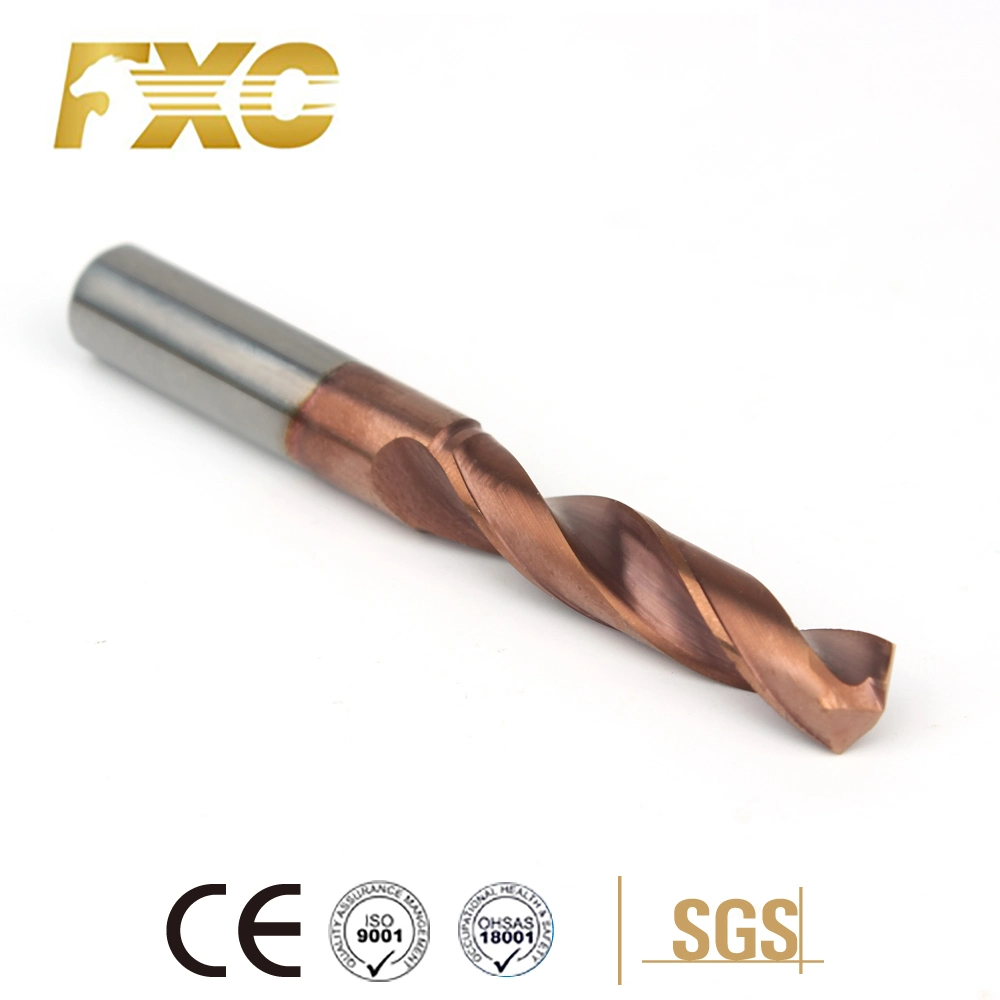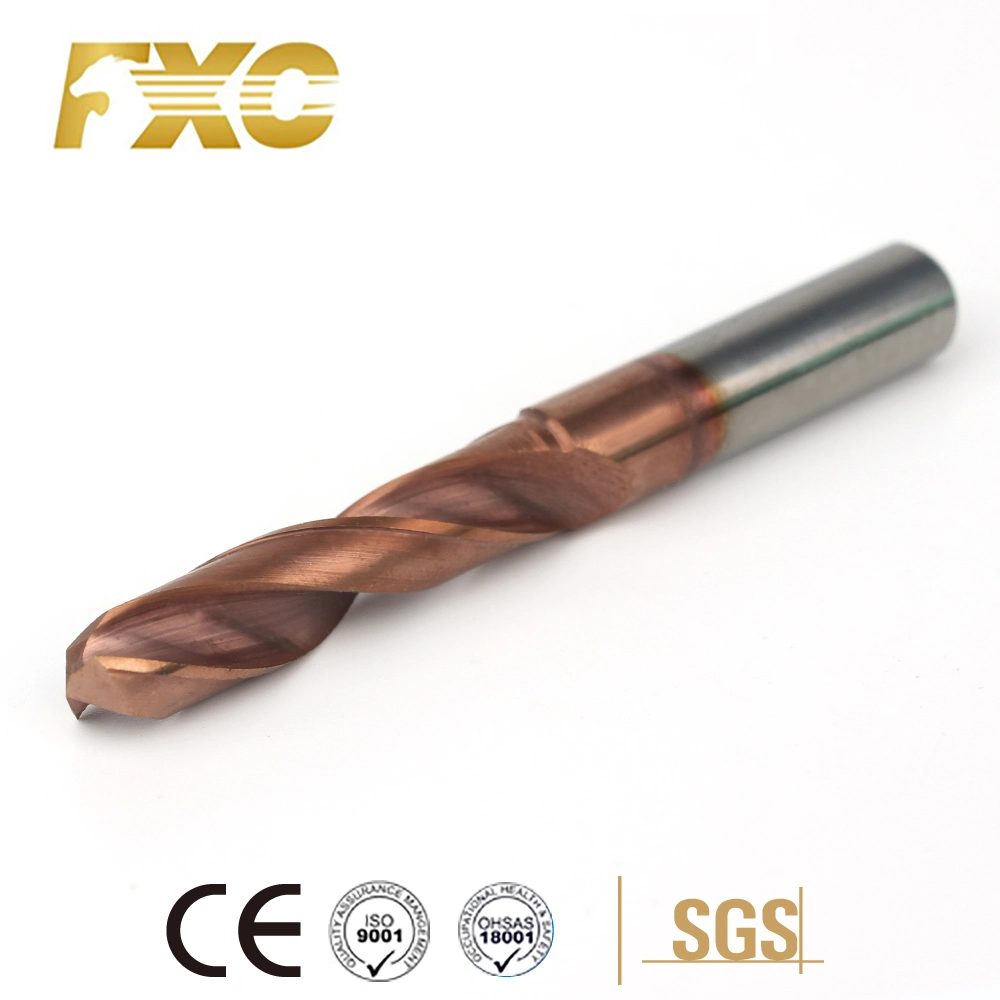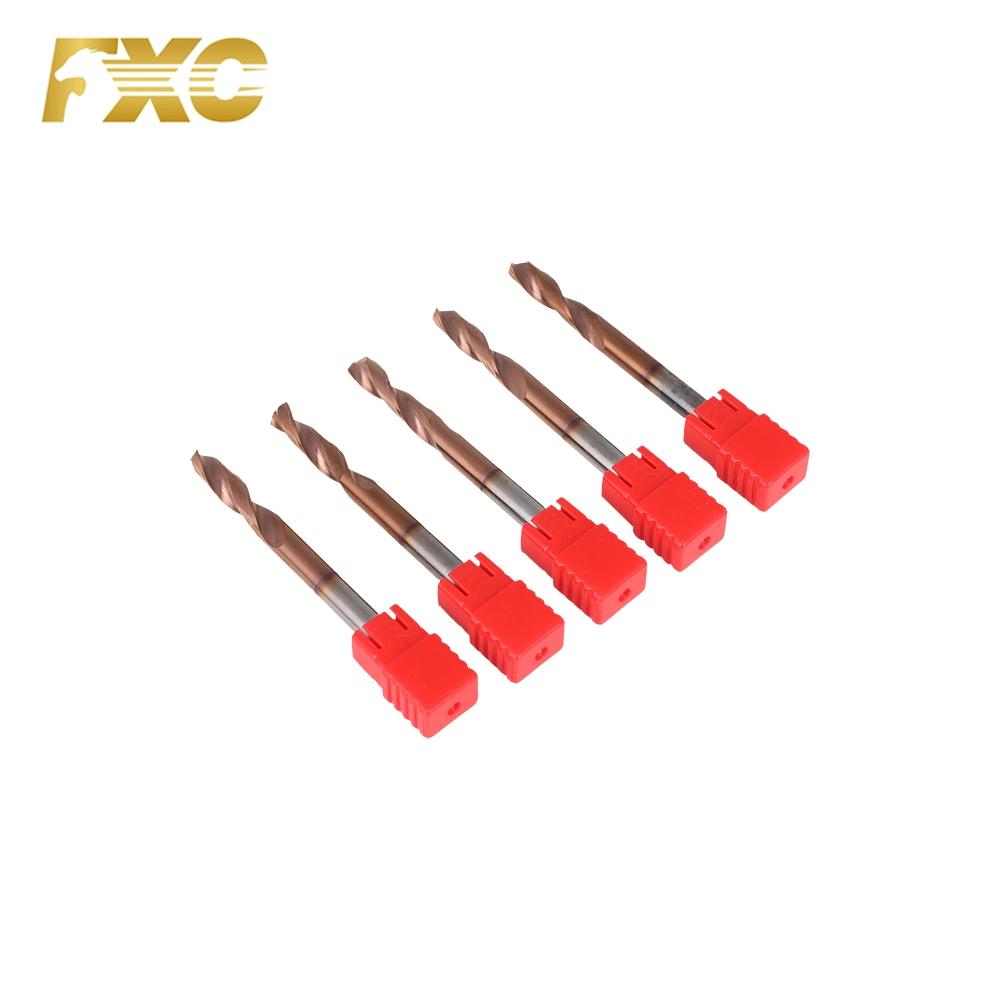 Product Specification
Raw Material

HRC

Meterial

MG Grain Size(μm)

CO(%)

Flexural Strength(N/mm²)

45°

ZK30

0.7

10

3320

50°

WF25 CB

0.6

10

4000

55°

K44UF Gurhing

0.5

12

4300

65°

CTU08L CERATIZIT

0.4

10

3700
Super Coating

AlTiN

TiAIN

TiSiN

Nano

Hardness(HV)

3200

2800

3600

42(GPA)

Thickness(μm)

2.5-3

2.5-3

3

3

Oxidation Temp(ºC)

900

800

1000

1200

Friction Coeffient

0.3

0.3

0.45

0.4

Color

Black

Violet

Copper

Blue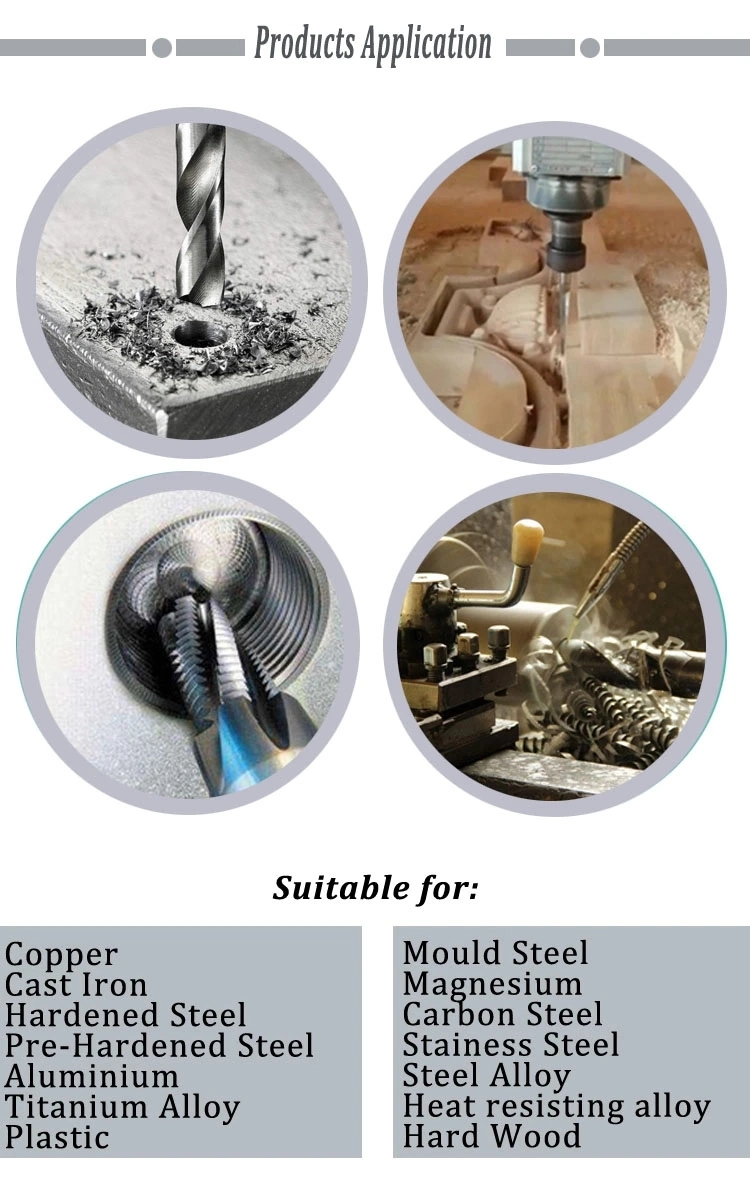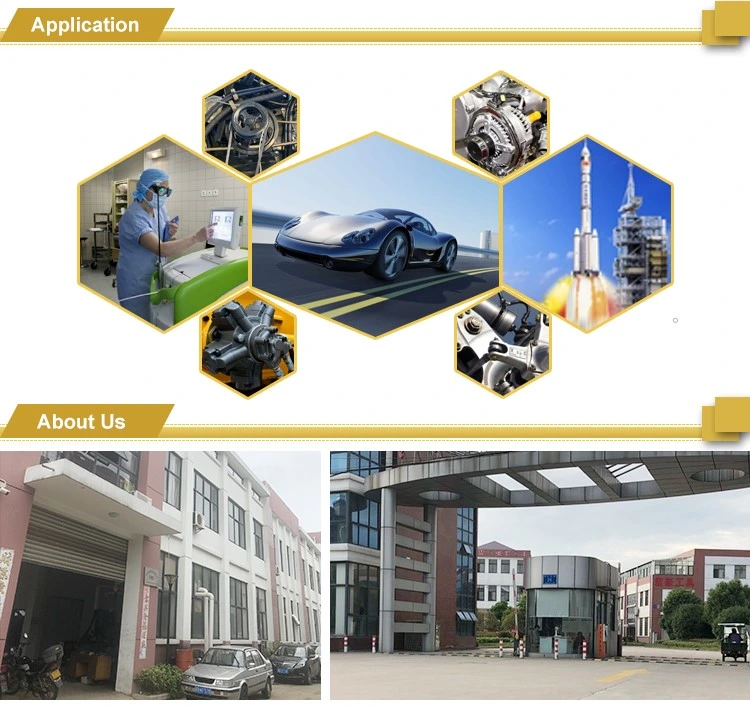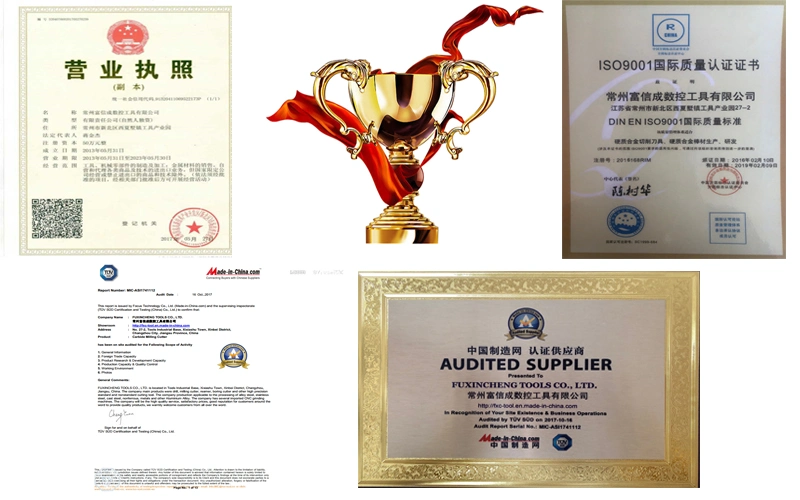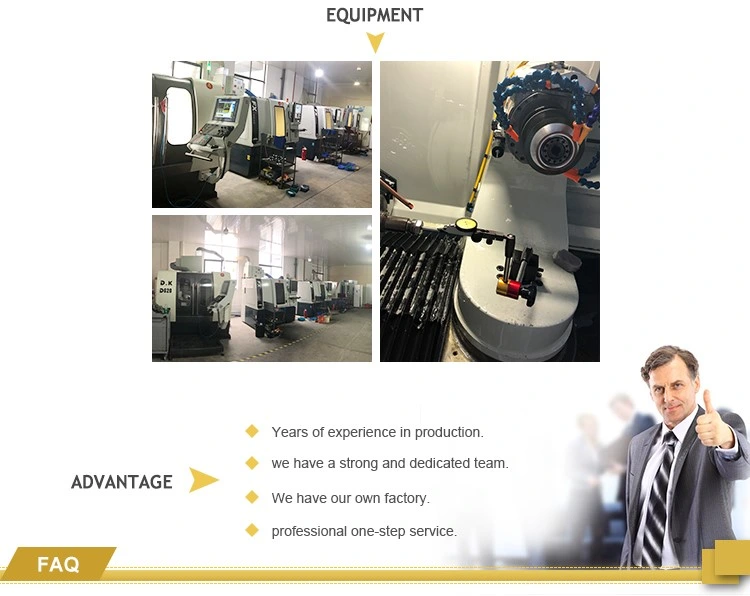 1.Are you manufacturer? Do you have factory?
We are Professional manufacturer ,we have more than 5 years experience in this field.
2.Does free shipping is possible?
We don't offer free shipping service, but we will give you some discount if you buy large quantity products.
3.Can you send products to our Forwarder in China?
Yes, if you have forwarder in China, i will glad to send products to him/her.
4.Do you make OEM?
Yes, we do. We have laser machine, can laser your logo and sizes on the body of milling cutter, also can print labels.
5.How about the delivery time?
According to the sizes and quantity, delivery time is different. Usually be 5~10 days. We can tell you exact inventory state if you need.
6.Can you produce carbide Special Tool ?
Yes We can. From 2013 year. Our factory main market is from standard end mills to special tools. Special tool according your drawing and sample.